Cyberpunk 2077 doesn't officially release until 12:01 a.m. on December 10, but Xbox owners are already playing the game by manipulating their console's time and location data.
As Video Game Chronicle's Andy Robinson pointed out on Twitter overnight, players can simply change the location on an Xbox One or Series X/S to New Zealand, where the game is already live, to unlock it and begin playing ahead of its release in other time zones.
CD Projekt Red announced last week that while the game would go live for PC users at the same time globally: 7:00 p.m. ET on December 9 (midnight Greenwich Mean Time), on console the game would release at midnight in each player's respective time zone, an easy thing to manipulate on Xbox.
This morning I booted up my Series S, pre-loaded Cyberpunk 2077, and then switched my time zone and location to New Zealand and restarted my console. When it came back on, still connected to the internet, I was able to start the game and begin playing.
G/O Media may get a commission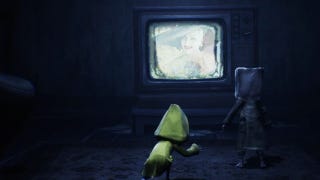 Horror Video Games to Play Leading Up to Halloween
Spooky and scary
Something video games have over their film counterparts when it comes to horror is the player's agency. Sure, watching the slasher claim their next victim can get a jumpscare out of you, but you know what's scarier? Knowing you had the power to stop it. Watching someone slowly open a door and enter a dark room is unnerving, but having to do it yourself will send shivers down your spine and paralyze you with fear.
I'm not the only one either. Players on Twitter and Reddit have reported being able to do this as well. On PS4 and PS5, not so much. Sony's consoles set the location data based on your user account, meaning there's no similarly easy workaround on that platform.
Of course, anyone with epilepsy should be warned ahead of time that at least one person suffered a grand mal seizure while playing Cyberpunk 2077 due to some of its lighting effects and animations. Addressing the issue on Twitter yesterday, CD Projekt Red said it's exploring a "permanent solution" to prevent that from happening again in the future, and that in the meantime its EULA contains a seizure warning. However, I didn't see any EULA when I started playing this morning on my Series S.
CD Projekt Red declined to comment yesterday when Kotaku reached out about what warnings exist in the game, and instead referred us to its tweet on the matter. Microsoft did not immediately respond to a request for comment.
Update - 1:02 p.m. ET, 12/9/20: A spokesperson for Microsoft did not comment specifically on the lack of an EULA containing a seizure warning upon startup, but provided Kotaku with the following statement:
"Creating a place that is safe and inclusive is a priority for us. That's why we publish and share our Accessibility Guidelines with all of our gaming partners. We continue to work in partnership with other publishers, industry experts and members of the gaming and disability community to evolve and improve our certification process and we encourage all players to review warnings on all games."