The NeoGeo X, the handheld NeoGeo platform, is no more. SNK Playmore, the owner of the NeoGeo hardware, terminated its license with manufacturer and distributor Tommo Inc. effective Oct. 2, according to this notice on SNK's web site.
That means the end of the NeoGeo X Gold Limited Edition, and six volumes of games (NeoGeo X Mega Pack Vol. 1, and NeoGeo X Classics Vols. 1 through 5) are done. Tommo has been ordered to immediately cease "all manufacturing, distribution, marketing & promotion and selling" of these products.
Additionally, SNK has ordered Tommo to immediately cease sales of the NeoGeo X Arcade Stick and remove all stock from retailers, both physical and online.
It doesn't sound like this was an amicable breakup. "In order to protect our intellectual property rights such as 'NEOGEO' and 'SNK', decisive measures will be taken against all unapproved NEOGEO X products not subject to the License Agreement."
The NeoGeo X was first released in December; in January, reports said SNK had terminated the arrangement providing for limited edition versions of the system. Despite SNK's latest demand, NeoGeo X products still are available online, including the Limited Edition, at retailers like Amazon and GameStop.
G/O Media may get a commission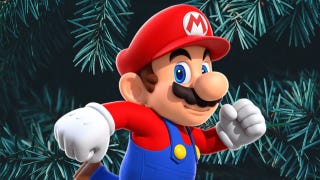 Black Friday
Nintendo Switch Deals
Termination of the License Agreement between TOMMO Inc. and SNK PLAYMORE USA CORP. [SNK Playmore via RetroGameNetwork]