A series of new photos, posted two different places and purporting to show the controller for Nintendo's next console, reveal a controller without buttons, one that's shaped like a football.

Update - 10:39am, March 25: It was a hoax, as we noted it might have been. Sorry for wasting your time. Original story follows.
I should be clear up-front: We have no idea whether these are the real deal. But the newest pictures, posted on Reddit today by a user named perkele37, are compelling enough to be worth sharing. "To clarify," he writes, "this is the controller unit for the console. Dev-kit, so it's not the final design, obviously." He adds that the controller has "haptic feedback" and a bottom headphone jack.
It kind of looks like an early version of the Vita. Or Stewie Griffin's head.
G/O Media may get a commission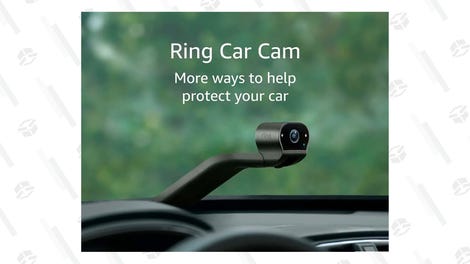 These photos sure look like another rumored shot, purportedly the same controller, that was posted by a video game website called Dual Pixels last week. The coloring is different, but the basic shape—and lack of buttons—is similar to today's shots:
When reached for comment by Kotaku, Nintendo said, "We have nothing to announce on this topic." The company is expected to announce its next console, which is code-named NX, during or before E3 this June.
If this is indeed real, it raises more questions than answers. It's long been speculated that NX will be a hybrid device that somehow blends a home console with a portable: is this controller the portable? Just part of the main console? An accessory for playing football? We'll find out in the coming months.