To: Ash
From: Crecente
Re: Golly, Pie With Cheese Is Good
I know I've ranted about this before, but I just don't get how so many people can write reviews of games using early builds and just ignore the issues. Sure they're issues that will most likely be fixed for retail release. But what if they aren't? Is it really a good idea to review a game based on what you see AND what you're promised? Crazy.
So what if the review is a week later? At least it's accurate and isn't that what matters most. Promise I won't bring it up again... OK, my fingers were crossed.
What you missed:
Boom Blox Bash Party in Pictures
Warhammer Online Issuing A Call To Arms With First Live Expansion
Leipzig GamesCon Goes MMO, Mobile Only, Cologne Gamescom Ready to Pump You Up
Blizzard: We Probably Over-Nerfed Hunters
LittleDeskCalendar
Mythic's Four-Month Plan to Drip Feed You New Ways to Play
Star Ocean: Second Evolution Review: Calm Seas Ahead
Rumor: Layoffs Hit Disney Interactive, Turok Sequel Canceled
Prince of Persia's DLC to Bring Three More Hours of Gaming
G/O Media may get a commission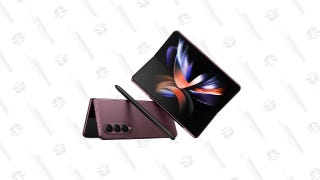 Save Up to $300
Galaxy Z Fold4
Confused about commenting on Kotaku? Read our FAQ.