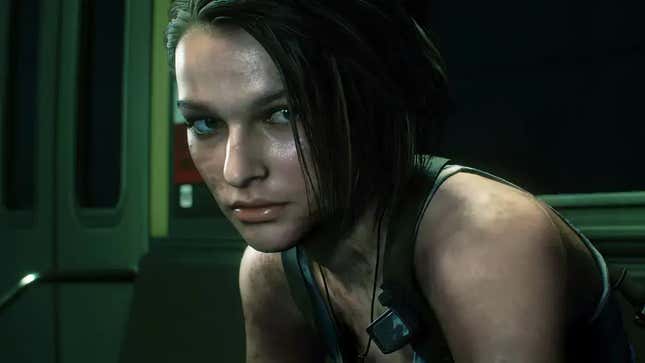 Last week Capcom pushed an update out to the Steam versions of the remakes for Resident Evil 2 & 3. It was supposed to be a generic little update, but whatever Capcom did under the hood ended up breaking a couple of the game's nicer features.

A Foe From The Next Team Ninja Game Is Giving Me Sekiro PTSD
Not long after the updates went live PC users began noticing that the option to enable ray-tracing within both game's menu had disappeared. Also gone was the option to turn on 3D audio support. While some fans on Reddit initially believed this to have been intentional, Capcom later issued a statement confirming that the modes had been affected by the update, and that they "apologize for any inconvenience".
To all Resident Evil 2 / Resident Evil 3 users on Steam

We're aware of an ongoing issue with the raytracing option not appearing in the graphics menu and presets. We'll have this addressed in a future update and apologize for any inconvenience!
Sucks that it'll take another update to fix stuff that had already been in the game, but that's game development and support, baby.
Weirdly, this isn't the first time those two specific options have been the focus of botched updates. Back in 2022 the Resident Evil 2 remake, Resident Evil 3 remake and Resident Evil 7 were all forcibly updated on PC to include ray-tracing and 3D audio, a move which massively upset users who were (rightly) concerned that this would blow the required specs for the games—which they had already bought and played—out of the window.
After the updates did exactly that, and fans protested, Capcom quickly reverted:
"Due to overwhelming community response, we've reactivated the previous version that does not include ray tracing and enhanced 3D audio," Capcom's Resident Evil team wrote on Steam. "Both enhanced and previous versions will be made available going forward."
First too many people had ray-tracing, now nobody has ray-tracing.