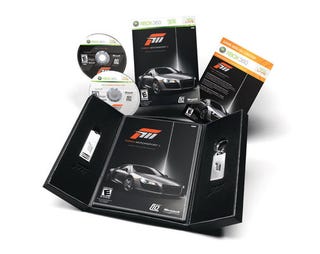 Microsoft sent word today that Forza 3 will not be delayed into 2010. It's sad we have to explicitly state that, but these days, you can never be too sure.
Instead, the exact release date for the game in North America is October 27. No idea yet for Europe, but for Aussies and Kiwis, good news! It'll be out a little earlier, on October 23.
Along with the announcement, Microsoft sent along a pic of the finished box art for the game's special edition, which we told you about last month.