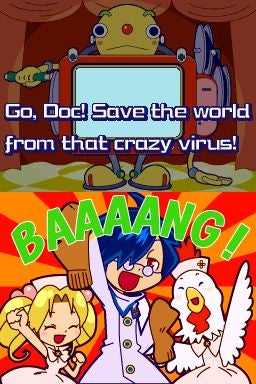 Nippon Ichi's Puchi Puchi Virus just keeps getting cuter and cuter. Sadly, the game's U.S. release was delayed by a whole year, putting us two years behind all the fun they've been having in Japan.
Guess I'll just have to play it twice as long to make up for it. I totally dig puzzle games that put a twist on the classic Dr. Mario drop-down virus-related puzzle games. Pack in a swine flu-repelling surgical mask, NIS America, and you're bound to sell millions.
Look for Puchi Puchi Virus to hit the Nintendo DS in late May and check out the screens in the gallery below.