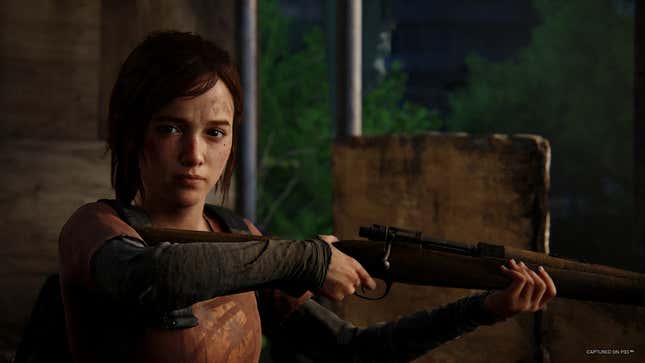 We get it, new-gen games are expensive. At $70 a pop for PlayStation's most sought after first-party games that are jam-packed with all the goodies you'd want in a PS5 game (like ray-tracing, higher frame rates, and less load times), it's understandable if you don't have an extensive collection just yet. The era of $70 games is here, and it hurts—but some of the best first-party PlayStation games are currently enjoying a pretty sweet sale, if you're looking to toss your extra cash towards one or two of them. Shout out to Polygon for pointing out this nice sale.

A Foe From The Next Team Ninja Game Is Giving Me Sekiro PTSD
A lot of the games currently on sale were PS5 launch titles like Demon's Souls and Marvel's Spider-Man Miles Morales Ultimate Edition, so if you were either without a PS5 when it launched or without enough funds to add them to your library, you can make up for that right now. There's even The Last of Us Part 1 thrown in here (which only came out in September of last year) if you're currently watching HBO's The Last of Us show and want to see how it deviates from or sticks to Naughty Dog's story.
Sony has many of these games discounted on the PlayStation Store, as well, so if you want to immediately download and play a digital version, head there to check them out. Not all of them will be as cheap as the physical ones you can find at third-party retailers, however, so make sure to compare the two to maximize your savings—after all, $10 is an iced oat milk latte with an extra shot (plus tip) where I'm from.
Here are the PS5 first-party games on sale right now
We'll update this story accordingly if any of these sales change, or if any new games get added to the list. But for now, those nine games should keep you occupied for at least a few months.
It's not clear if or when any of Sony's newer titles like God of War Ragnarök will go on sale.