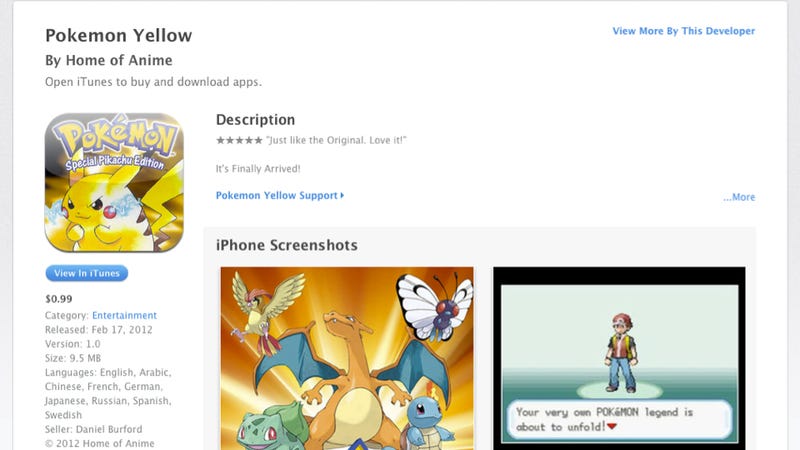 In the wake of a rather high-profile App Store scam involving a Pokémon game (or at least its title screen), the Pokémon Company has issued a statement saying it's on the hunt for the bad guys.
"We continue to combat the unauthorised release of games, applications and merchandise that trick our fans into purchasing something that does not meet our quality standards," they told Develop.
"Fans who encounter questionable products should report to us immediately so we can keep other fans from falling victim to these scams."
Which is well and good, but if Apple's going to have a closed store, it needs to do a better job of policing it. There's only so much the Pokémon Company (a Nintendo subsidiary) can do looking from the outside in.