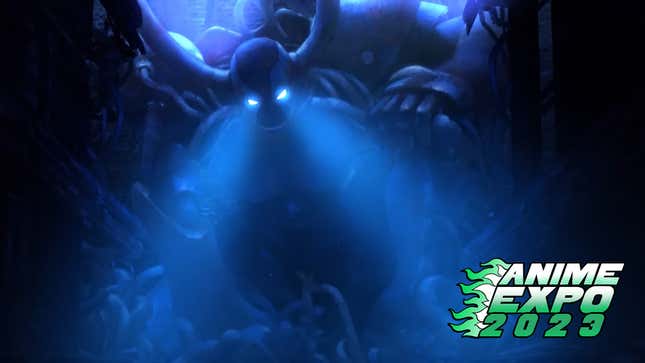 During Anime Expo, I spoke with Masao Maruyama, producer of Netflix's upcoming Astro Boy-inspired anime, Pluto. We spoke about the pressure his studio felt in adapting one of the most critically praised and best-selling manga of the 2000s, as well as his thoughts on how the kinds of machine-learning technologies prophesied in the original manga could actually impact the anime industr.

Pluto, created by Naoki Urasawa, the legendary manga author behind Monster, 20th Century Boys, and Yawara!, is a futuristic anime inspired by mangaka Osamu Tezuka's formative robot series, Astro Boy. Similarly to Astro Boy, Pluto takes place in a world where humanity and high-functioning robots live in harmony. That is, until a detective named Gesicht is hired to solve a murder believed to have been perpetrated by a robot. While on the hunt for the killer robot, Gesicht discovers that the murderer might also be challenging seven robots, including the titular Pluto, for the title of ultimate machine life-form.
Speaking with Kotaku via an interpreter, Maruyama said Pluto ostensibly serves as an anime remake of Tezuka's magnum opus.
"Astro Boy is about a robot whereas in this show we're making it more modern. We're talking about the coexistence of humans and robots so we have a contemporary kick," Maruyama told Kotaku.
Why now is the right time for a Pluto anime
Although Pluto is considered a masterpiece among manga readers, its critical acclaim never lead to an anime adaptation after the series concluded in 2009. Masayura believes that now is the perfect time for Pluto to receive an anime adaptation because today's technologies have evolved, in some cases even surpassing the machinations in Pluto's manga.
"The robotics have evolved and we have AI and I think things are becoming more actual or real as a story at this time and age," Masayura said. "[Astro Boy] was introduced more than 60 years ago and Urasawa's story was introduced more than ten years ago. I think these artists, these visionaries, see things ahead [of time] and I think that the times have finally caught up with them."

Read More: The 10 Absolute Best Anime On Netflix

It's not lost on Masayura, an industry veteran who helped found acclaimed animation studios like Mappa, Madhouse, and Studio M, who worked with Tezuka and collaborated with Urasawa-san on projects like Yawara!, Monster, and Master Keaton, that the prestige of Astro Boy and Pluto put a "tremendous" amount of pressure on Studio M2 to make an anime that lives up to expectations.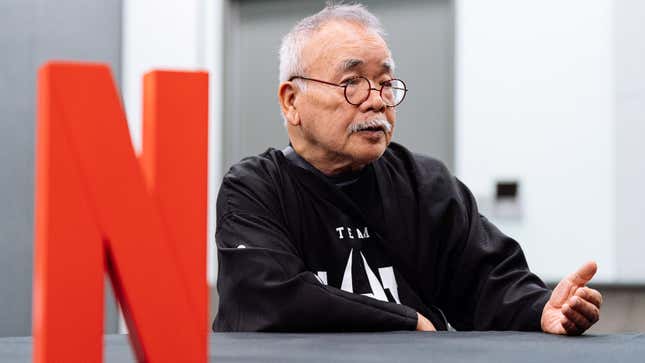 "I have been working in animation for the past 60 years but [Pluto] had the most volume for our production because one episode is about 60 minutes and we had to work on eight episodes," Masayura said. "When we looked at the production process, it was very hard and difficult."

Going off of how gorgeous the fast-paced action sequences, stunning futuristic cityscapes, and charming character designs are in Pluto's teaser and official trailer, its definitely a good thing Studio MS put more work in on the anime, which was initially rumored to debut in 2020 after news of its production did the rounds in 2017.

Pluto producer's thoughts on AI technology and anime
Masayura's remarks about how the tech of today, machine-learning technologies in particular, have caught up to the machinations featured in Astro Boy and Pluto begged the question of what the long-time producer thinks about the rise of AI in anime. Recently, creators like horror auteur Junji Ito have expressed concerns about AI aping his art style.
Other creatives like Castlevania director Samuel Deats expressed displeasure with studio Corridor Digital's claim that the AI-driven technique they used to make their own anime "democratized the animation industry." Deats tweeted that Corridor's method, which fed art from fantasy anime film Vampire Hunter D: Bloodlust into their Stable Diffusion AI model, wasn't "one step toward true creative freedom," saying they were just "lazy thieves spitting on an entire art form."
"If you use [AI] wisely or properly, I think humans can use it in a good way. I think AI would be very convenient," Masayura told Kotaku. "However, depending on the situations or how things unfold, I do feel the sense of crisis or danger where humans can be taken over or be dominated by artificial intelligence."

 Pluto premieres on Netflix on October 26.
---
Kotaku is covering everything at Anime Expo 2023, including big announcements at panels and exclusive one-on-one interviews with the industry's biggest creators. Whether you're a seasoned anime fan or a newbie, you can keep up with all things Anime Expo 2023 here.