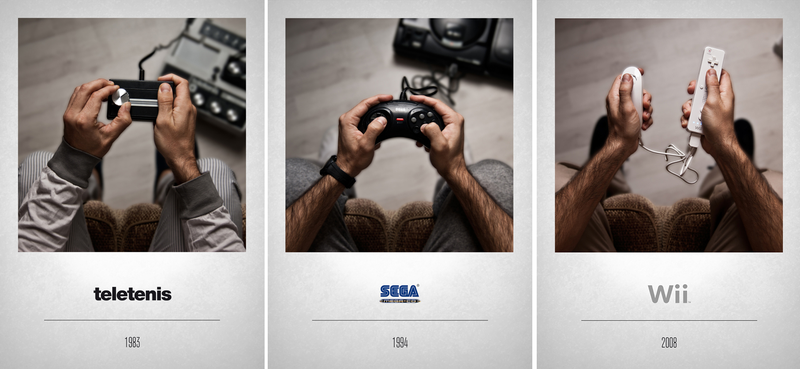 Fine Art
[Fine Art](https://kotaku.com/c/fine-art) is a celebration of the work of video game artists, showcasing the best of both their professional and personal portfolios. If you're in the business and have some art you'd like to share, [get in touch!](mailto:plunkett@kotaku.com)
Javier Laispur's "Controllers" photo series looks at the evolution of video game console controllers and handheld devices from 1983 though 2013:
---
You can see many more photos in the series here. Via MMM and TIH.
You are now looking at Screenburn, a Kotaku blog dedicated to the best gaming images, videos and GIFs online.