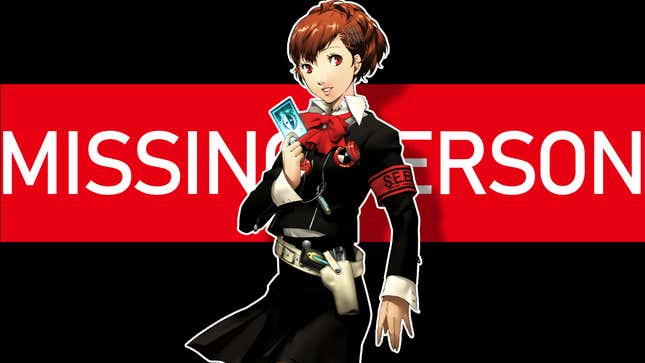 At the recent Xbox Games Showcase, Atlus revealed that Persona 3, originally released in 2006, would be getting a full-fledged remake, bearing the title Persona 3 Reload. However, fans are conflicted about the news, as the game's original voice cast is being entirely replaced. Additionally, an IGN interview with producer Ryota Niitsuma and chief director Kazuhiro Wada revealed that the remake would only feature content from the original Persona 3, not its 2009 PSP version Persona 3 Portable or the 2012 release Persona 3 FES. Most notably, this means the female protagonist Kotone Shiomi, first introduced in Portable, will not be included in the game.
Read More: Persona 3 Reload, Persona 5 Spin-off Shown At Xbox Games Showcase

"So the basic concept of recreating the Persona story was that we wanted to keep everything from the original version, but update everything to the modern day," Wada told IGN. "So at the same level of Persona 5, basically. So we have the newest graphics, we have updated the system to the newest usability… We have the voice lines in [both Japanese and English.] We also have the text available in 13 languages. So you should be able to have similar experiences to that of Persona 5."

The Witcher 3 Meets Tense Roguelike PvE Card-Battling In Rogue Mage
Shiomi, also known as "FeMC" among Persona fans, was first introduced in Persona 3 Portable, which released in the U.S. in 2010. Shiomi's absence in Persona 3 Reload stings for players who are attached to the character and consider her core to their experience of Persona 3. It's also particularly glaring considering the remake's reveal comes just five months after Atlus announced Persona 3 Portable's release on Steam and PlayStation 5. So much for players having a definitive Persona 3 experience.
Persona 3 Reload's voice cast has a bunch of new anime actors
Alongside the news that Persona 3 Reload will not include the popular, more cutthroat protagonist, Niitsuma also revealed that the remake will have different voice actors than the original 2006 release. Here's a list of all the confirmed new English voice actors and where you might've heard them before:
Aigis: Dawn M. Bennett (Kefla in Dragon Ball Super)
Akihiko: Alejandro Saab (Gabimaru in Hell's Paradise)
Fuuka: Suzie Yeung (Makima in Chainsaw Man)
Junpei: Zeno Robinson (Hawks in My Hero Academia)
Ken: Justine Lee (President in Don't Toy With Me, Miss Nagatoro)
Makoto (protagonist): Aleks Le (Zenitsu in Demon Slayer)
Mitsuru: Allegra Clark (Maki Zenin in Jujutsu Kaisen)
Shinjiro: Justice Slocum (Tetsuro Kuromazaki in Lost Judgment)
Yukari: Heather Gonzalez (Gloria Costello in JoJo's Bizarre Adventure: Stone Ocean)
While the news of the recasting has some fans feeling conflicted, there may be good reason to replace at least some of the original actors. Supporting character Junpei Iori, for instance, was previously voiced by Vic Mignogna, who has faced numerous accusations of sexual harassment in recent years. In any case, Persona 3 voice cast alum Yuri Lowenthal, who also plays Peter Parker in Insomniac's Spider-Man series, believes the game is in good hands with its new voice cast.

"Honestly couldn't imagine a better person to take the mantle," Lowenthal tweeted to Aleks Le, who is replacing him in the role of protagonist Makoto. "Congrats, Aleks!!"

Persona 3 Reload is slated to release in early 2024 on Xbox and PC.