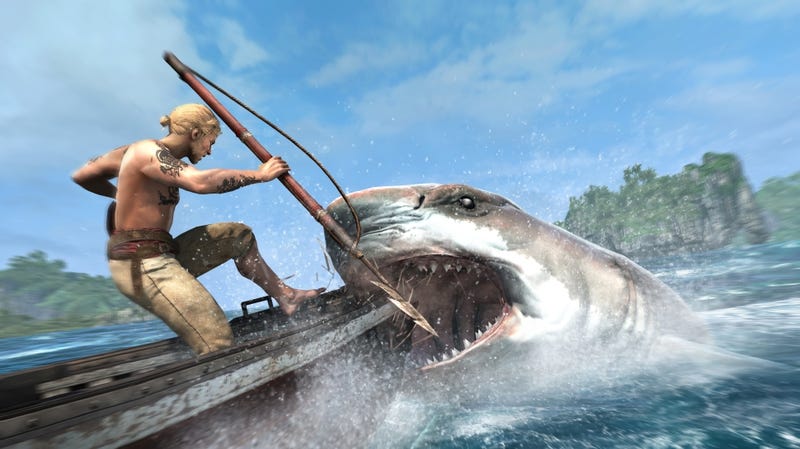 Shark Week is right around the corner, and Los Angeles just finished recovering from the sharknado so, of course, the latest batch of screenshots for Assassin's Creed IV: Black Flag would feature a couple of big-ass sharks prominently. They're the assassins of the sea, after all.
What you don't see above is the guy is going to one-hit counter kill that shark.
Ubisoft chummed the waters today with eight new images for the game, all of which may be seen below. Caribbean scenes, naval artillery, Eddie Kenway and a pal playing with—what the hell is that, the Cosmic Cube?—and swordfighting round out the latest look at the Assassin's Creed series' swashbuckling sequel.
To contact the author of this post, write to owen@kotaku.com or find him on Twitter @owengood.