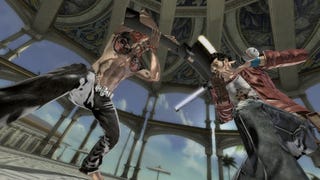 The further adventures of Travis Touchdown are coming to the PlayStation 3. No More Heroes: Heroes Paradise is coming to the PS3 in North America, bringing PlayStation Move support along with it.
This time, it will be Konami who's responsible for publishing Grasshopper Manufacture's high-res port of the Wii original. They'll do so in North America in 2011, when No More Heroes: Heroes Paradise comes to Sony's console—and not Microsoft's.
Ubisoft published the first two No More Heroes games in North America for the Wii, but passed on the opportunity to do so for the hi-def console port that hit Japan earlier this year.
No More Heroes: Heroes' Paradise Announced Exclusively for PS3 and PlayStation Move [PlayStation.blog]