Almost exactly a year after Nintendo sparked a controversy over the way it was forcing ads on YouTube videos featuring footage from its video games, the company looks like it's officially changing tack. It took to Twitter earlier today to describe a new "affiliate program" that will split revenue between Nintendo, Google, and the person posting the gameplay footage on YouTube.
First spotted by Gamasutra, Nintendo's statement came from a series of messages on its Japanese Twitter account that mentioned "several affiliate programs" for YouTube users that would allow them to "receive a portion of the advertising revenue" coming from videos featuring gameplay footage.
I reached out to the company for additional information, and here's what a representative from Nintendo of America had to say:
Nintendo has been permitting the use of Nintendo copyrighted material in videos on YouTube under appropriate circumstances. Advertisements may accompany those videos, and in keeping with previous policy that revenue is shared between YouTube and Nintendo. In addition, for those who wish to use the material more proactively, we are preparing an affiliate program in which a portion of the advertising profit is given to the creator. Details about this affiliate program will be announced in the future.
The NOA representative wouldn't go into further detail about how exactly the advertising revenue will be split between the company, YouTube, and the video's creator, or how membership in this new "affiliate program" will be determined.
It's not clear what impact this new program will have on YouTube users as a result. Some experienced video game YouTubers like TotalBiscuit charged Nintendo for taking money away from its most passionate fans on the video network:
G/O Media may get a commission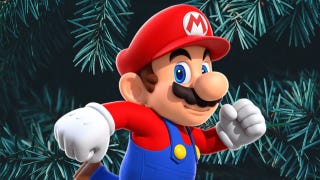 Black Friday
Nintendo Switch Deals
Zack Scott, another popular YouTuber and the one who first brought the issue to light last year after he noticed that some of the Nintendo-focused videos on his popular ZackScottGames channel were being tagged with the network's Content ID system, told Kotaku at the end of last June that he had resumed posting such work once Nintendo appeared to back away from its crackdown. I followed up with him today to see if anything had changed since his tentative return to posting Nintendo-centric "Let's Play" videos last year. He said that while he's been impacted "very, very minimally" by any changes in Nintendo and YouTube's policies so far, he could "definitely see a future" where this has a bigger influence.
This doubt adds to a general feeling of unrest among prominent YouTubers. Scott, like many popular online video game personalities, has been left in the dark when it comes to adjustments in YouTube's policies—only able to react whenever the service makes a dramatic switch like it did last December when it suddenly started flagging countless gaming videos for violating relevant intellectual property restrictions.
Scott therefore said that while he'll continue to make videos based off his experiences playing Nintendo games for the time being, he ultimately sees himself steering clear of work that's either prohibitively expensive or compromising in any other way.
"I feel the relationship between video creator and content publisher is mutually beneficial," Scott wrote in an email. "Numerous companies already understand this balance. I'd hate for the model to become where a popular creator can request revenue of a publisher in exchange for coverage. I'd equally hate for a publisher to request revenue of a creator in exchange for access."
To contact the author of this post, write to yannick.lejacq@kotaku.com or find him on Twitter at @YannickLeJacq.