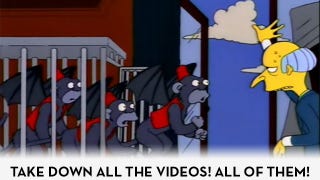 Many gamers who upload footage of video games to YouTube are still getting troubling "content ID" matches that threaten to upend YouTube's gaming content as we know it. But on day three of this controversy, some game publishers appear to be taking steps to help these gamers out.
This story is unfolding rapidly as so-called Content ID notices continue to fill the inbox of big and small gaming YouTubers. Meanwhile, YouTubers and a bevy of game creators are taking to Twitter to talk about it, posting helpful videos to YouTube explaining the situation and talking directly to reporters like me.
Content claims do keep coming in, as YouTube's copyright-sniffing bots continue to crawl any monetized videos—videos on which the uploader is running ads—in search of matching content that might infringe on someone's rights. Those bots are claiming videos on behalf of game publishers, music rights holders and, in some cases, seemingly random parties. Once the bot sniffs out the content match, the gamer who uploaded it loses the ability to run ads and the supposed rights-holder can begin to collect money by running their own ads unless they release their claim.
"They've gotten worse," YouTuber Zack Scott told me, a day after we first talked about the torrent of claims he's received. "Music publishers are not releasing claims, but Capcom has so far. The third parties seem to not be releasing them either."
Capcom is one of several gaming publishers to publicly state that they're not behind this and don't want YouTubers to get wrongly caught up in this. Technically, each game publisher can choose to let these videos go or claim them. Today, there have been numerous signs that game companies want to be lenient here.