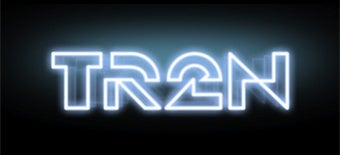 Disney's shutdown of two Utah studios may mean no Turok sequel, but plans for a new Tron game are still in the works, Variety reports.
Variety cites unnamed sources, and a spokesperson for Disney Interactive declined comment, but this isn't that hard to imagine. Tron is, after all, about video games, and the trailer for Tr2n (not a typo) sent a geeked-up Comic-Con crowd into a Wendy Carlos-induced frenzy. In other words, a natural tie-in delivered to a ravenous and captive audience.
When, though? The film isn't scheduled for release until 2011. "I'll go out on a limb and say Disney won't release it in the Winter, since that means the game will have a solid amount of production time," writes Ben Fritz. Wait a minute, rumor of a tie-in for a video game-based movie releasing two years from now. Gee, thanks for the confidential tip. Well, there it is anyway.
Disney Interactive Starting New Tron Game While It Lays Off Staff [Variety]