Sony may have just one more PlayStation announcement pre-announced before its E3 showing, as retail sources are indicating that another "new" PlayStation 3 bundle is en route to Best Buy. That's "new" in double quotes.
Because this doesn't sound like a new new hardware bundle for the PS3. Sorry, this retail listing is not "slim" model confirmation quite yet. But Joystiq's reporting that Sony will be offering up a previously unavailable PlayStation 3 bundle at Best Buy with two games, something that sounds awfully similar to the Target bundle released earlier this year.
Price is still $399 USD, a potential indicator that Sony has "no plans" to announce a price drop for its current-gen console at this year's E3, but will stick to "value added" pricing schemes, bundling hardware with Greatest Hits software.
We've checked in with Sony to see if it's hastily deleting this from its E3 2009 keynote and hunting down whoever keeps letting cats out of bags at HQ.
G/O Media may get a commission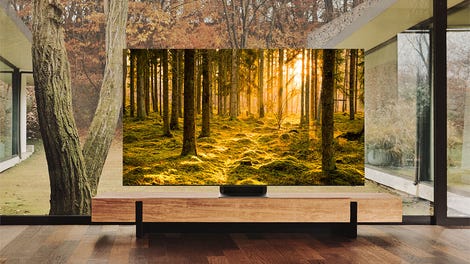 Up to 40% off
Samsung Smart TVs
Best Buy to receive new 80GB PS3 SKU after E3, will cost $399 [Joystiq]