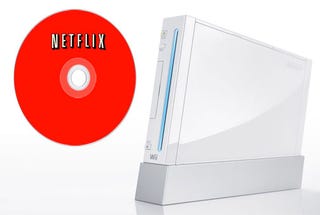 Hey, Netflix. We get it. If two surveys weren't enough to get us ready for it, this job listing certainly has us convinced you're interested in streaming moves from the PS3 and Wii.
The position is for a "Engineering Leader-Gaming Platforms", who will be responsible for "prototyping, testing and building the Netflix experience for gaming consoles" and "bringing the latest generation of movie discovery and delivery technology to the gaming console platforms our growing subscribers use every day".
If the use of gaming consoles isn't enough for you, consider that the successful candidate will "help build a small technology team to rapidly prototype and iterate on a variety of platforms". A variety of platforms?
While it seems the PS3 would be a given, and likely the Wii as well, we wonder if the rumoured new PSP could play nice with Netflix...
Report: Netflix Hiring To Extend Console Streaming [Gamasutra]