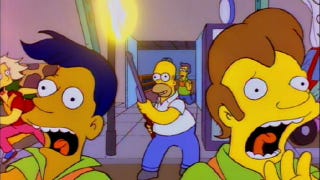 2K Sports is spreading holiday cheer with free codes for the "Legends Showcase" downloadable content for NBA 2K12, the extension that lets player go 1-on-1 with a raft of all-time greats in competitions such as HORSE, 21 and other blacktop basketball variants.
They've given us five codes for a free download on both PlayStation Network and Xbox Live. Want one? Follow Kotaku's main Twitter feed or follow my personal account. I'll be handing them out randomly between now and 9 p.m. No contest or trivia questions, just first come, first served.
Remember, this is DLC, so you'll need the full version of NBA 2K12, on either PS3 or Xbox 360, to play. So don't be a shit and claim a code if you don't have the game. For more about the Legends Showcase, you can read up here.