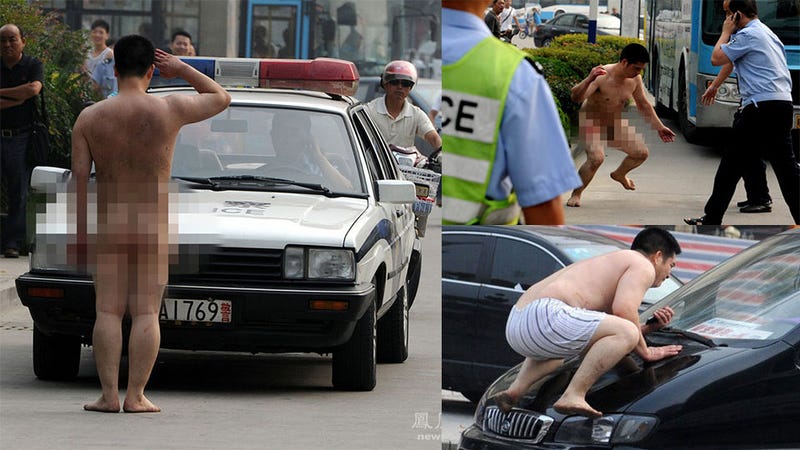 Kotaku East
East is your slice of Asian internet culture, bringing you the latest talking points from Japan, Korea, China and beyond. Tune in every morning from 4am to 8am.
Yesterday in China's Hefei City, a man began disrupting on-coming traffic. Initially, he stripped to his skivvies and stood in front of vehicles. That escalated to him climbing on to cars, smashing windshields.
According to news reports, the man's rampage lasted less than an hour and left 20 damaged vehicles in its wake. Once the authorities arrived on the scene, they injected the man with a tranquilizer and rushed him to the hospital. Reports also state that he hasn't been identified yet; it's not known whether he suffers from a mental disorder.
This is the second inexplicable road attack in China of late. Late last month, another man began blocking traffic. He climbed on a car's hood, before attacking the female driver and gnawing on her face.
Pictures: Naked man attacks vehicles in street [Daily Cpop]