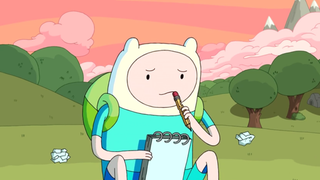 I take a couple of days off last week, and the staff goes and publishes some blockbuster stories. Those two events can't be connected! My five favorite stories from last week:
There you go. Five very different but very special Kotaku stories. My Five Favorites. If this was, say, my Sensational Six, I'd have mentioned this wonderful freelance piece about vanilla World of Warcraft. If this was my Superb Seven, I'd surely have linked to Evan Narcisse's Thor appreciation. Were it my Ego-stroking Eight, I'd have had to have linked to my (and Patrick's) Banjo-Kazooie retrospective. If it was the Neat Nine, then, yes, this incredibly-headlined piece would be in here. Etc, etc.
Best GIF we published last week (from this post about the terrific new game Not a Hero), despite my attempts to find something classier... oh well:
Got thoughts about what we published last week or about stories you'd like to see on the site? Let me know.

To contact the author of this post, write to stephentotilo@kotaku.com or find him on Twitter@stephentotilo. Top image from Tina Amini's post explaining what in the world Adventure Time is—helpful for cartoon-ignorant people like me.