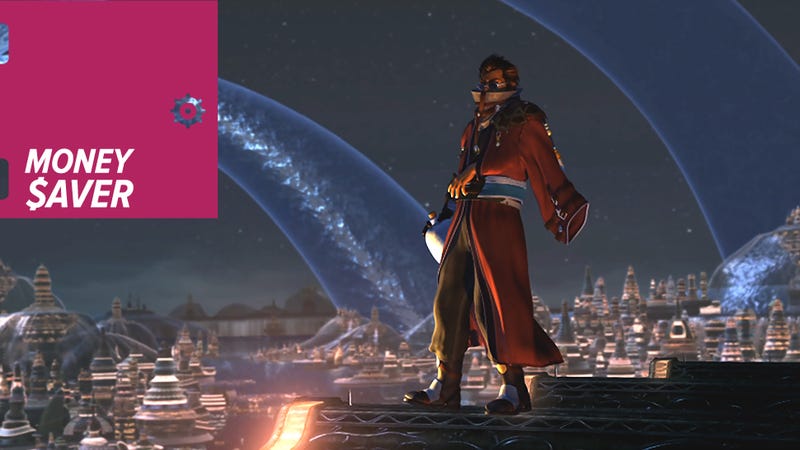 Full post today with a ton of great deals ranging from Metro: Last Light to Diablo III to next-gen titles. Don't miss the Bioshock triple pack, and pre-order the Final Fantasy X/X-2 Remaster for a free upgrade to the limited edition. We've also got a pre-order deal on the Pacific Rim blu-ray and a great tech section.
The first [price] cut is the cheapest.
That's right, Lifehacker has a daily deals roundup now, and we're really excited about it. Dealhacker will be written by former Lifehacker weekend editor Shep McAllister, and while it will include a wide range of deals, the focus will be on great products, services, DIY gear, and especially apps. Today's great app section comes courtesy of Dealhacker.
20% off Next-Gen Games
Head over to Toys R Us and enter code FRIENDS20 for 20% off any game, including next-gen pre-orders. That results in lowest prices so far on pretty much every next-gen title.
Grand Theft Auto V
PC
Mac
...
PS3
+ Sony has clarified how you can upgrade digital versions of PS3 games to PS4 versions
Xbox 360
Wii U
Vita
3DS
The digital version of Monster Hunter 3 Ultimate is 50% off
iOS
Android
Media
Books
Tech
+ Check out Dealzmodo for all the best deals on consumer tech.
Rigged
Inventory
---
Keep up with Shane Roberts on Twitter, Facebook, Google Plus, Tumblr, or Pinterest to get Moneysaver and Dealzmodo in your social networks of choice.
Join us every weekday at 2:15pm ET for the full Moneysaver roundup, brought to you by the Commerce Team. We're here to bring Kotaku readers the best gaming deals available, and to be clear, we also make money if you buy. We want your feedback.