Weekends we run "Box Scores,", showcasing superlative games played by readers. This game from MLB 10 The Show was CPU-simulated, but looking at that linescore, baseball fans instantly understand how far beyond the pale it is.
Reader Luke T. handed that to me yesterday. He's playing in franchise mode on MLB 10 The Show, with the Red Sox. The rosters are fantasy-drafted (MLB's entire active roster is pooled into free agency and then assigned based on draft position at the beginning of the franchise.) Luke T. was chugging through his year with the Sox and elected to button-simulate the schedule for July 13. The Show - roundly acclaimed as the most accurate console sports simulation - spit that back.
That is a game without a hit or an error for either side.
In the Major League Baseball All-Star Game.
It is possible for a run to be scored with no hits or errors. Walks, hit batsmen, dropped third strikes, fielders' choices and stolen bases all figure into the realm of possibility, however uncommon, and these runs are scored every season.
But never in the history of professional baseball, going back to 1876, have two teams played a game to conclusion without a hit for either side. Ever.
Hardcore baseball fans will immediately recall that Cincinnati's Fred Toney and Chicago's Hippo Vaughn, in a game played May 2, 1917, are the only pitchers ever to duel each other with no-hitters past the 27th out of the same game. Vaughn, for the Cubs, surrendered a run on a couple of hits in the top of the 10th inning of that game, while Toney, for the Reds, went on to win it. Under a rules revision in 1991, Vaughn was stripped of his credit for the no-hitter, though he and others are anecdotally considered to have pitched one.
G/O Media may get a commission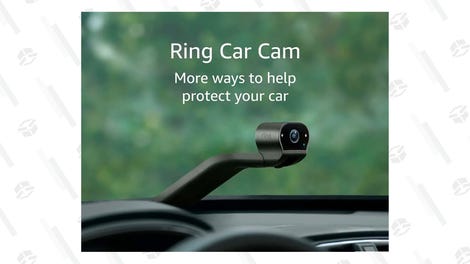 Assuming that Luke T.'s game went to extra innings, this would be only the third time a no-hitter has been pitched in a losing effort, out of the thousands of games pitched annually in the professional game's 134-year history. Ken Johnson of the Houston Colt .45s lost a nine-inning no-hitter in 1964, and Baltimore's Steve Barber and Stu Miller combined for a losing no-hitter in 1967.
Correction: As commenter DukesDawg points out, it's impossible for the home team to win a game by more than one run in extra innings without a hit. So while this objectively can't be a double no-hitter, or the third losing no-hitter in major league history, it still would be the only professional game played to conclusion without a hit by either side.
I hit up Marc Normandin, a dedicated Kotaku reader and analyst for Baseball Prospectus, the game's most respected journal of statistical analysis, for a comment on the possibility a true double no-hitter could ever happen in real life.
"Dueling no-no's, with this many runs scored, seems unbelievable, especially in an All-Star game with the supposed finest hitters around," Normandin said. "But it could happen."
So MLB 10 The Show returned a one-in-a-zillion shot, but not one outside the realm of statistical accuracy.
Sure, but let's not say this is entirely believable.
"Honestly, the most unbelievable part of this whole box score," Normandin said, "is that no one gave up any hits in a game where Barry Zito made an appearance."