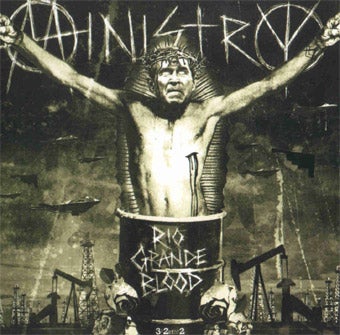 How has Rock Band survived for a year and a half without the musical stylings of Ministry? Harmonix rectifies that terrible omission next week with a triple dose of industrial metal.
Al Jourgensen may have retired Ministry last year, but you can keep the dream alive next week with three songs from the band that laid the foundation for American industrial metal. The Ministry Pack 01 consists of "The Great Satan" and "LiesLiesLies" from the album Rio Grande Blood, as well as "Cuz U R Next," from The Wicked Soundtrack by Al Jourgensen.
Balancing out next week's offerings in the Rock Band store are two tracks from 60's band The Zombies - "She's Not There" and "Tell Her No", and The Cranberries' "Let it Linger", a song that regularly gets stuck in my head, as it just did.
Look for the new tracks on May 26th for the Xbox 360 and Wii, and May 28th for the PlayStation 3.