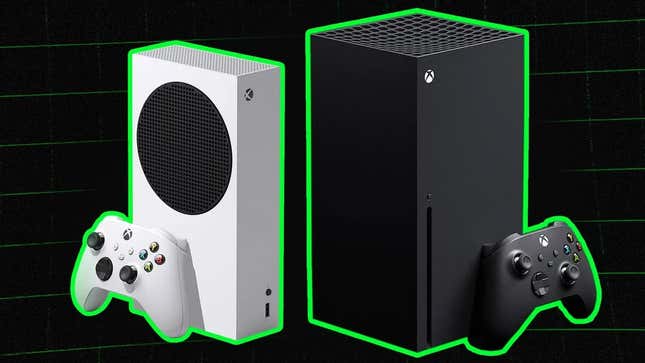 Microsoft is fighting an injunction by the Federal Trade Commission against closing its $69 billion deal to buy Activision Blizzard, and the ensuing trial has yielded all sorts of fascinating insights about the Xbox maker. From leaked emails of executives talking about "spending Sony out of business" to double standards when it comes to Starfield console exclusivity, players are getting an unprecedented behind-the-scenes look at what's been going on inside one of the biggest companies in the video game industry.

Thank You, PS Plus, For Making My Backlog Even Bigger
Set to wrap up on June 29, the Microsoft vs. FTC hearings in federal court will decide if the company can finalize its acquisition of the Call of Duty publisher before a July 18 deadline, or if it will be forced to wade into a lengthy litigation fight with regulators that could take years, which Microsoft claims will effectively kill the historic merger. The current fight has included testimony from Microsoft Gaming CEO Phil Spencer and several other executives within Xbox, with additional testimony to come from PlayStation boss Jim Ryan, Activision CEO Bobby Kotick, and others. But a fresh raft of court exhibits, including private email exchanges and corporate strategy memos, has already revealed a ton.
Microsoft discussed "spending Sony out of business"
Xbox Studios head Matt Booty mentioned in a heavily redacted 2019 email that Microsoft could try to "spend Sony out of business." "If we think that video game content matters in 10 years, we might look back and say, 'Totally would have been worth it to lose $2B or @3B in 2020 to avoid a situation where Tencent, Google, Amazon or even Sony have become the Disney of games and own most of the valuable content,'" Booty wrote to Xbox chief financial office, Tim Stuart.
Speaking in the context of the "streaming wars" between Netflix and everyone else, he suggested Microsoft could double down on its early advantage with Game Pass to corner the market on subscription gaming. "Content is the one moat that we have, in terms of a catalog that runs on current devices and capability to create new," Booty wrote. "Sony is really the only other player who could compete with Game Pass and we have a 2 year and 10M subs lead." Microsoft now claims this was only a "thought experiment," with a spokesperson saying the discussion "refers to industry trends we never pursued and is unrelated to the acquisition."
Cloud gaming ambitions fueled an Xbox Series X shortage
A global pandemic and chip shortage led to a lack of next-gen consoles when they shipped back in 2020, but Microsoft's plans to scale up its xCloud streaming business on Game Pass apparently made the Xbox Series X shortage even worse. As The Verge points out, Spencer in one new email admitted to a "yield miss" when it came to production of the new consoles, but suggested the main reason behind the shortage was investments in cloud gaming and content services.
"From a strategy perspective I believe in our tradeoffs for Cloud and Content in Gaming over console volume," Spencer wrote. "With our strategy and opportunity console volume will still be the thing we constrain to grow our long term ambition." It's unclear if this bet ended up paying off. Xbox once again lags far behind Sony and Switch in console sales, and has claimed in court that xCloud is mostly just used by players to quickly try out Game Pass games before downloading them.
Bethesda was blindsided by promises to keep Call of Duty multiplatform
A February 2022 blog post by Microsoft president Brad Smith attempted to head off criticism of the proposed Activision Blizzard merger by promising to keep Call of Duty and other games like Diablo IV and Overwatch 2 multiplatform. This apparently took Bethesda's head of publishing, Pete Hines, by surprise since Redfall, Starfield, and other games were seemingly forced to become Xbox exclusives after the ZeniMax acquisition.
"I'm confused," Hines wrote in a February 2022 email to Todd Howard and others. "Is the below not the opposite of what we were just asked (told) to do with our titles?" He was more diplomatic in an email to his new boss. "I understand that there is likely nuance here, but at its core it's being read as the opposite of what happened with us," Hines wrote in an email to Spencer. We now also know that Bethesda's upcoming Indiana Jones game by Wolfenstien studio Machine Games went from being multiplatform to an Xbox console exclusive as well.
Fallout 76 came to PS Plus because it needed more players
Spencer was apparently ready to give up Fallout 76. The broken-at-launch online spin-off has since rallied into a respectable seasonal live-service game with a dedicated community that continues to show up, and bringing the game to PS Plus may have played a big role in that. "Feels like we either need to see this thing getting to 10M [monthly active users] across all platforms or decide to move on from it and if you believe PSNow can support it gaining relevance then I'm supportive," Spencer told ZeniMax president Jamie Leder in a September 2021 email.
The next month, Fallout 76 came to Sony's Game Pass competitor (since folded into the new PS Plus) and according to some estimates the game now sustains that 10 million monthly player goal Spencer pointed to, which would also explain why it continues to get fresh expansions. The larger conversation around putting the game on the rival's subscription service was about how Microsoft wasn't willing to do the same with Minecraft, and continues to point to a mixed philosophy on console exclusivity at the company.
Hitman maker's upcoming shooter RPG is an Xbox-exclusive
IO Interactive revealed a new online fantasy RPG shooter earlier this year, and according to new documents from Microsoft it's seemingly planned as an Xbox console exclusive. According to Microsoft's industry analysis on potential acquisitions, IO Interactive is "currently developing Project Dragon with XGS Publishing." IO Interactive hasn't yet officially revealed much about the game, including platform exclusivity, but it's one of two major post-Hitman 3 projects it has in development. The other is a James Bond game that will presumably have a lot more overlap with the third-person stealth espionage gameplay the studio is known for.
Elsewhere in the document, Microsoft pointed to the potential pitfalls of trying to acquire IO Interactive outright, including a "repeated pattern of overextending" and the fact that the company "has not been able to ship a successful new original IP since Hitman." Brutal but fair. And Microsoft seemingly believes Project Dragon could be different if it's involved in publishing it.
Microsoft weighed pros and cons of buying Sega, Bungie, and more
IO Interactive wasn't the only company on Microsoft's radar. A review of over 100 gaming companies listed benefits and drawbacks to acquiring all sorts of studios and publishers, both big and small. The main one was Sega, which Microsoft argued would finally give it access to platform exclusives like Shin Megami Tensei and Persona, and help it grow in PC and mobile gaming with a big catalog of games that appeal to lots of different people.
Microsoft also looked at other potential acquisitions including Bungie, Housemarque, Remedy Entertainment, and Larian Studios, the first two of which Sony ended up ultimately buying instead. A host of small indie studios were also part of the survey, including Supergiant Games, Playdead, 11 bit studios, and Thunderful. Here's a good thing and a bad thing Microsoft said about each:
Bungie: "Top-tier AAA first-person shooter developer and publisher, with proven track record of creating new long-lasting franchises" / "Company is known for its high burn-rate"
Housemarque: "Ability to deliver steady flow of content for Game Pass" / "Extensive previous relationship with Sony"
Remedy: "One of the last remaining independent, AAA narrative-driven game developers" / "Next two games tied to Epic Game Store: Alan Wake 2 and Alan Wake Remastered"
Larian: "Divinity: Original Sin and Original Sin II two of the highest rated RPGs of the last decade" / "Development dispersed between six studio locations"
Supergiant: "Strong creative vision and willingness to try new concepts" / "Potential desire to remain 'indie'"
Playdead: "Own IP for two critically acclaimed, successful games" / "Long development period between each project for what have been relatively short experiences"
11 bit studios: "Frostpunk sold over 3 million units in 3 years" / "games appear too niche and goes against serving a wide audience"
Thunderful: "Ability to ship high Metacritic scored games" / "has yet to create a 'hit'"
There was going to be a Redfall TV show
We already knew that a Fallout TV show was in the works, but apparently Bethesda parent company ZeniMax was also in discussions about a possible Redfall series before the vampire shooter even launched. Now that the game is out and was widely panned, it's unclear if those plans are still in the works. Ironically, one of the most common takeaways from the pre-release marketing for Redfall was that it looked like what you might expect a new CW or Netflix vampire series to be. With even good TV shows getting canceled left and right as streaming platforms cut back, it's hard to see a path forward now. Microsoft and Bethesda did not immediately respond to a request for comment.