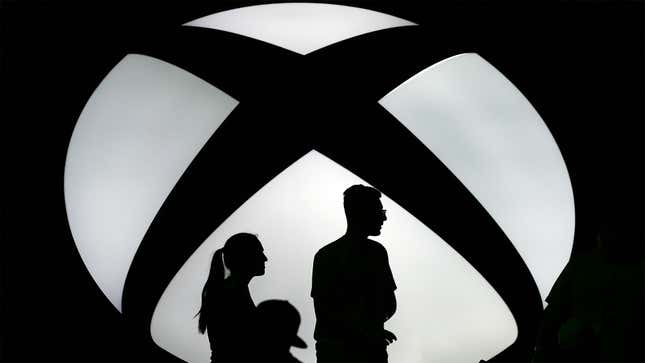 Following rumors earlier this week from Sky News, tech giant Microsoft has announced a slew of layoffs affecting 10,000 workers, some within its game studios, blaming slowing e-commerce sales and a potential economic recession. Kotaku has confirmed that a number of developers at 343 Industries, The Coalition, and Bethesda Game Studios are being laid off.
The Top Ten Most Played Games On Steam Deck: March 2023 Edition
According to a Bloomberg report, at least 878 positions in Microsoft's Washington location have been cut. Microsoft CEO Satya Nadella said the company began notifying affected employees today, and plans to finish laying off the full 10,000 by Q3 of this year.
Nadella attempted to spin the layoffs in a blog post today, noting that the 10,000 cut jobs represent less than five percent of the total workforce. He claimed the company will invest in "secular growth and long-term competitiveness" while providing support to folks impacted by the layoffs.
The CEO added that because customers "[optimized] their digital spend to do more with less," some workforce reduction was necessary to align company cost and revenue with customer demands. However, he noted that Microsoft still plans to "hire in key strategic areas."
When asked for comment, Microsoft pointed Kotaku to Nadella's statement.
In recent times, affected studio 343 Industries has had its hands full supporting Halo Infinite, the latest entry in the long-running sci-fi FPS series. Bethesda, on the other hand, is hard at work on the upcoming space-faring epic Starfield, which will get a "standalone [presentation]" sometime this year. Meanwhile, The Coalition is apparently working on some new IP alongside another entry in the Gears of War franchise.
It's unclear how these projects will be affected in the wake of the layoffs.
This round of Microsoft layoffs come a year after the company announced its plan to buy Activision Blizzard for $70 billion. The deal hasn't been smooth sailing, however, with a number of governmental agencies, including the EU and the FTC, objecting to the proposed acquisition. Players aren't happy about the corporate consolidation either, with one group looking to sue Microsoft for what they call anti-competitive practices.
Additional reporting by Sisi Jiang.