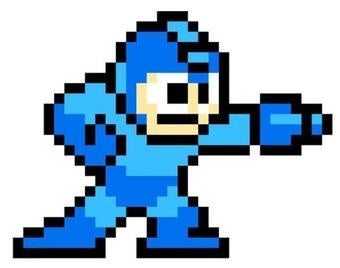 Mega Man fans might have been looking forward to "Mega Man: Complete History," which Barnes & Noble had listed for pre-order earlier this year. Publisher Chronicle Books told Go Nintendo the project has been scrapped.
Says a Chronicle rep:
Unfortunately this book will not be published, but we are coming out with a Street Fighter book. I let the person who worked on this book know and she is going to make sure that the information gets taken off the website. Thank you for your concern.
Welp, guess there was only room for one Capcom franchise in this arrangement. Go Nintendo notes that this applies to "Complete History." There's something called "Complete Works" that still should hit the shelves next month.
Mega Man Complete History Book Cancelled [Go Nintendo]