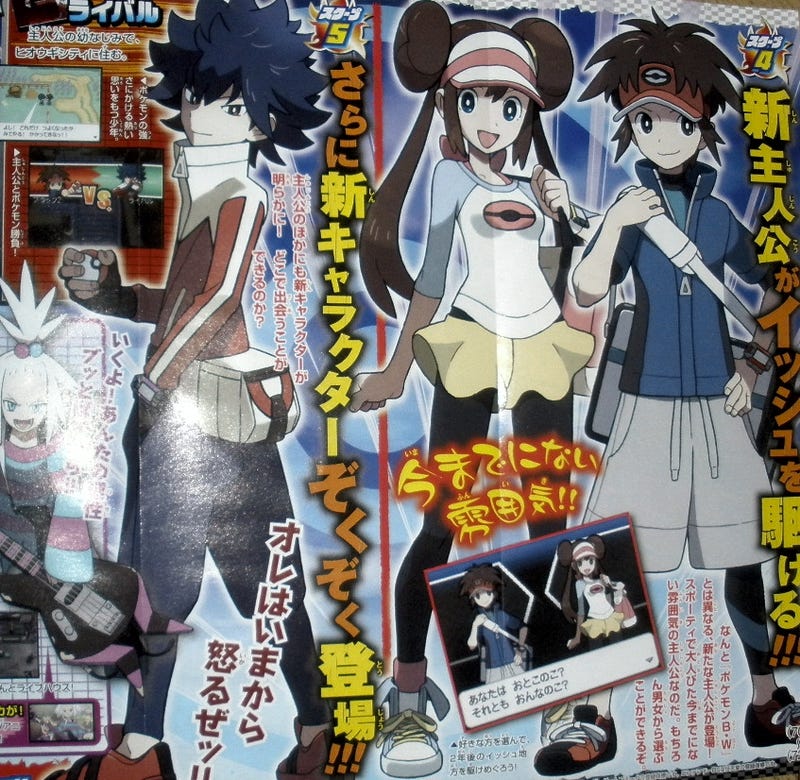 This year, a new Pokémon game, Pokémon Black and White 2, is headed to the Nintendo DS. The latest issue of Japanese magazine CoroCoro Comic revealed new details about the game, including the first images of the game's brand new trainers.

Set two years after Pokémon Black and White, BW2 features a Pokedex with about three hundred Pocket Monsters. The game begins in a new location called Hougi City. It's located in the south of Isshu, the in game setting. It has both a Pokémon Center and a Trainer School.
There is a new male and female trainer (see above) as well as a new rival character. There are also new "Gym Leader" characters—a rocker girl named Homika and a dude in a swimsuit.
Pokémon Black and White 2 is slated for a June release in Japan. It will be out this fall in the West.
Pokémon Black 2 & White 2 - CoroCoro Reveal [Serebii]
(Top photo: コロコロ)