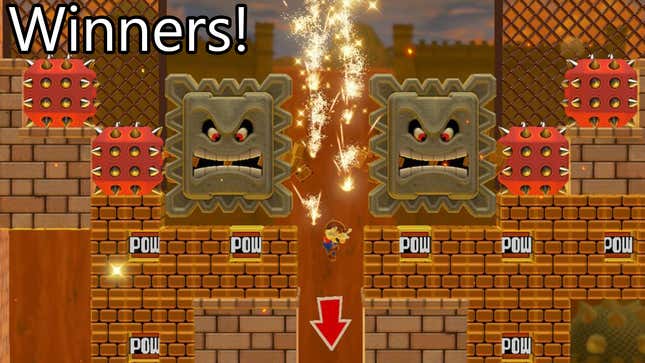 Last week I challenged you fine Kotaku readers to create some courses in Mario Maker 2 and load them up with Thwomps. I was curious how far you all would take the challenge. I discovered some of you really, REALLY like Thwomps.

These Great Fortnite Creative Maps Show Us What's Possible
In many ways, I asked for my own punishment this week. Thwomps lend themselves so well to puzzle levels and tricky timing obstacles. These are things that can sometimes throw me for a loop. So maybe next time I'll ask for a bunch of wonderfully themed levels.
Anyways! If you want to play all the courses people submitted for the contest, you can check out my Mario Maker 2 profile where I liked all the levels that I played. This is probably the easiest way to play all these courses without having to enter dozens of ID codes.

My Mario Maker 2 ID number: 2C7-40T-HXF
Now, below are some of my favorite courses and a short description of the course and what I liked about it.
G/O Media may get a commission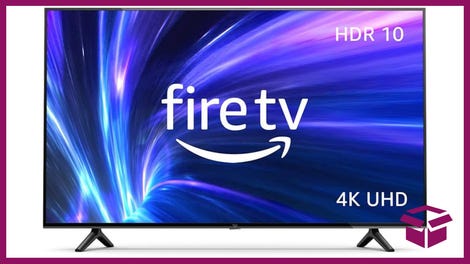 42% Off
Amazon Fire TV 50" 4K Smart TV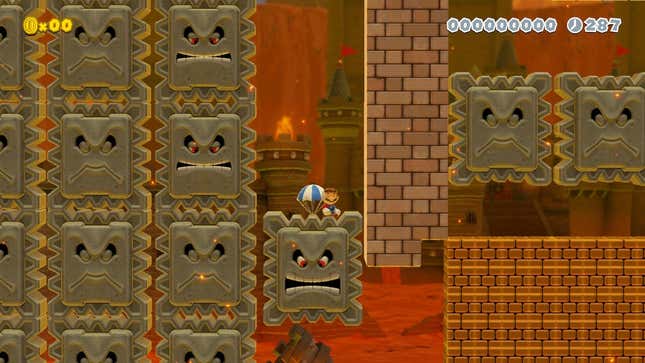 Thwomp Fort Thwart | TH3OSTRICH | TWD-DF4-6MG
A good mix of Thwomp puzzles and Thwomp platforming. I do always feel bad for the Thwomps at the bottom of these big stacks. They are forever stuck, hoping to break free one day. Poor bastards.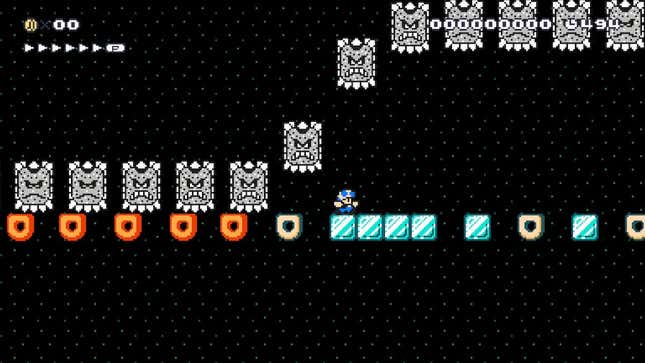 Captain Toad - Thwomps Ahead | Bernzai | F5N-GB2-QNG
Playing this level as Toad made it feel like a weird rom hack or indie game I had never played before. There are A LOT of Thwomps in this level, but I never got annoyed by the number of Thwomps. They were mostly used to help set up long, scary runs in one direction. Every run, I screamed.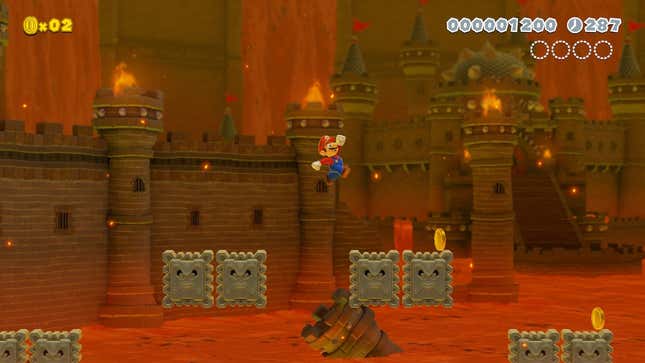 Thwomp Romp | Antor | T9P-1RD-VRG
I loved two things about this level. The first thing I want to mention is the tricky but doable platforming. I'm not great at Mario games, but I never felt like quitting. The other thing I loved about this level is the name. THWOMP ROMP. It is just fun to say.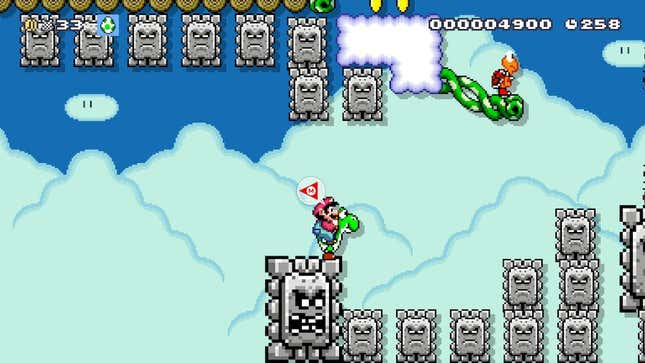 The Floor Is Made Of Thwomps | BulletBill64 | FHY-BK1-ONG
Here's another great name for a great level. But what I love about this name is that it literally explains the level. A large chunk of this place is made out of Thwomps. It is scary to walk around on a floor that also growls and shakes when it sees you. And I'm not a big Yoshi fan, but making him necessary to move around these sections was a smart way to make me protect him.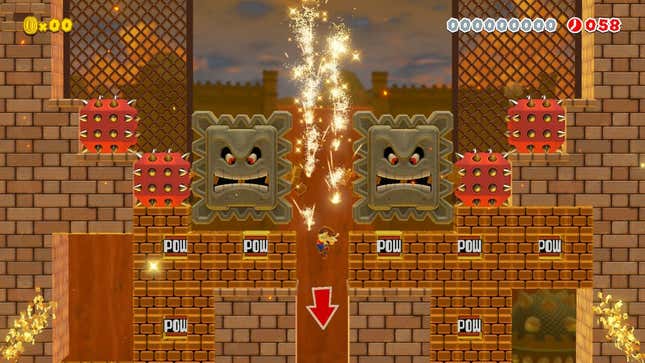 Michael Bay Presents: THWOOMP-OOM! | Geonicus | VJ2-NS6-5WF
I wasn't expecting much from a level made by Michael Bay. The guy knows explosions, sure, but does he know anything about making a cool Mario level? Turns out he does. This is a very simple level based on moving as fast as you can. But it is stuffed full of explosions, collapsing bridges and tunnels, and last-minute escapes. My GF was watching me play and this was her favorite to watch. So good job Michael Bay.
---
If your level didn't make it on to the featured list, don't worry! A new Mario Maker Contest will return in the future!