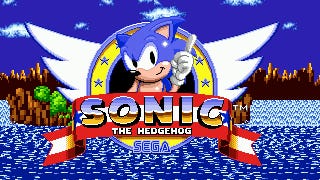 Hi there, smart guy. Yes, this is not germane to video games. That said, a dude pulling down his pants and squatting in the middle of the road over a deceased hedgehog, maybe spreading his butt cheeks a little and squeezing out a fudge dragon on its carcass, is something we can argumentatively link to the lamented state of a certain game franchise for purposes of a humorous poop-joke post to close out the evening.
This has scandalized all of goddamn Britain, from the sound of it. Victor Ford, 34, of Spalding, England, was recently sentenced for his heinous act of July 3—which occurred at 1:20 p.m., so its not like the guy was having a laugh after the bars closed. Indeed, a woman pushing a baby in a stroller witnessed the crime.
Ford got yelled at by a judge and, best part, is he must pay a £15 "victim's surcharge" even though the victim is a deceased animal. Naturally, alcoholism, mental health and poverty were all mentioned as mitigating factors when Ford came in for sentencing. He avoided jail time.
Asked to account for a behavior, Ford told a cop "When you've got to go, you've got to go." Much as we'd have loved for him to utter some pithy thing about Sonic Unleashed alas, he did not.
The reason given to police for defecating on dead hedgehog in street [Spalding Today
, h/t Matthew H.]
---
You can contact Owen Good, the author of this post, at owen@kotaku.com. You can also find him on Twitter, Facebook, and lurking around our #tips page.