EA Sports' Madden franchise didn't hit the iPhone until the NFL's first week, trailing Gameloft's NFL 2010 by a month. Does it deliver what longtime fans should expect? Or is it just a big-name brand's toehold on a new platform?
Loved
Come-Back Story: Unlike NFL 2010, which kicked you back to the beginning of the current quarter, in iPhone Madden you may leave a game at any point - whether or not you select pause from its menu - and come back to it exactly at that point. This alone makes it the football sim to buy for your Apple mobile.
A Monster in Your Pants: For such a pocket-sized download (102.3 megabytes) this still delivers the core gameplay and presentation one uses and expects through 90 percent of a console Madden experience. Most notably, you get roster management - including trades - within your full season simulation. The real-life stadia are used; booth commentators Tom Hammond, Cris Collinsworth and (a bit obtrusively, however) John Madden himself supply analysis. The stadia you play in are the ones you see on Sunday, not generic clones. And most of all, the framerate and camera remained reasonably smooth and definitely well positioned. The game definitely exceeded what I expected to find in a Madden port to this platform.
Hated
The Clock Stops You: Madden, like NFL 2010, employs a bullet-time mechanic to let you pull off running back jukes, punishing hits, and timely pass breakups. The good news is in Madden, you have a manual trigger, and don't have to rely upon the game to slow down time for you, which sometimes never came. The bad news is it's one more part of the screen to touch, and fat-fingered button-spamming spazzes (*raises fat-fingered hand*) will face an inscrutable learning curve as to when to key this feature, and even hitting it correctly. I want to be clear, my quibble is only with the trigger; bullet-time itself is the best solution to performing finesse moves on this platform, and once I figured it out, I was springing runs of 12 and 20 yards, and more. It's the only shortcoming of what is, overall, a very solid control scheme given the platform. I loved drawing the custom receiver hot routes with a flick of my finger, and being able to touch any player on the screen and take over his control, rather than cycle through them with a pre-snap icon.
G/O Media may get a commission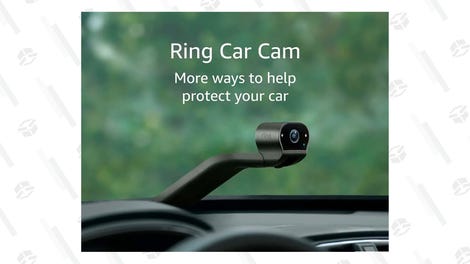 Now I can see why Gameloft hustled NFL 2010 out the door for the iPhone. They won the race to be first, but not to be best, and its offering shows glaring weaknesses against what Madden 10 on the iPhone brings to the table, even at double the price. You're still playing a complex game with a virtual stick and buttons - but once you grow accustomed to that, it easily becomes a football experience that fulfills both the Madden brand and the promise of mobile gaming.
Madden NFL 10 was developed and published by Electronic Arts for the iPhone and iPod Touch. Released to the iTunes App Store on Sept. 3. Retails for $9.99 USD. Reviewed on an iPhone 3G. Played through play-now and season modes.