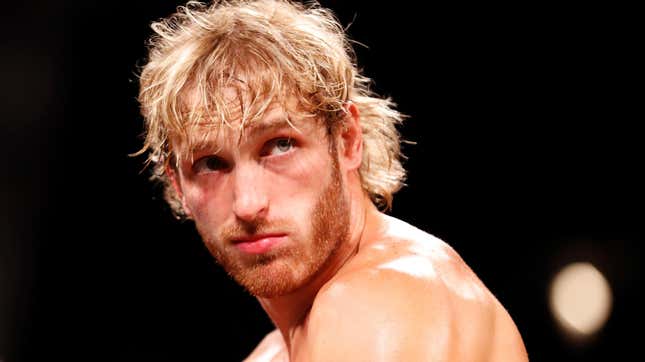 Logan Paul's NFT-based, play-to-earn "game" CryptoZoo never showed up after a botched preliminary launch in 2021, securing Paul a class-action lawsuit and furious investors waiting for the $1.3 million he promised as compensation. It's been six months, though. Instead of continuing to wait quietly, scam victims decided to make a website that tracks, down to each passing second, how long Paul's promise has remained unfulfilled.
Baldur's Gate 3's Karlach Actor On Playing The Beloved Barbarian
"THE TRUTH ABOUT LOGAN PAUL," declares the plainly named website loganpaulscams.com, first spotted by Dexerto. As of writing, the site indicates it's been 222 days, 22 hours, and 16 seconds since Paul claimed he'd issue refunds to fans. "Has he repaid them?" The site prompts you to click for the answer.

"NO," it disdains with red-color font.
The site seems to spoof a similar one from Paul that tracks how many days it's been since mixed-martial arts fighter Dillon Danis, who has been embroiled in multiple NFT-based scams himself—and who Paul is scheduled to fight in October—last competed.

Read More: YouTuber Logan Paul Slapped With Class-Action Lawsuit Over NFT 'Game'

Like Paul's site, which ingeniously refers to Danis as "Dildo" instead of Dillon, loganpaulscams.com is bitter.

"Logan does not give a fuck," a Discord message on the site's testimonials page says.

"sooooooooo refund was a scam great," says another.

"Hey [where] do i refund my egg," asked someone else. GIF eggs could be hatched for CryptoZoo's NFTs. At their peak, they were valued at over $2,000.

CryptoZoo victims will likely continue to be vocal about Paul's nonexistent integrity, but there is currently no concrete way to seek refunds for the game, which Paul admits he employed felons and con artists to make. Kotaku reached out to Paul for comment.