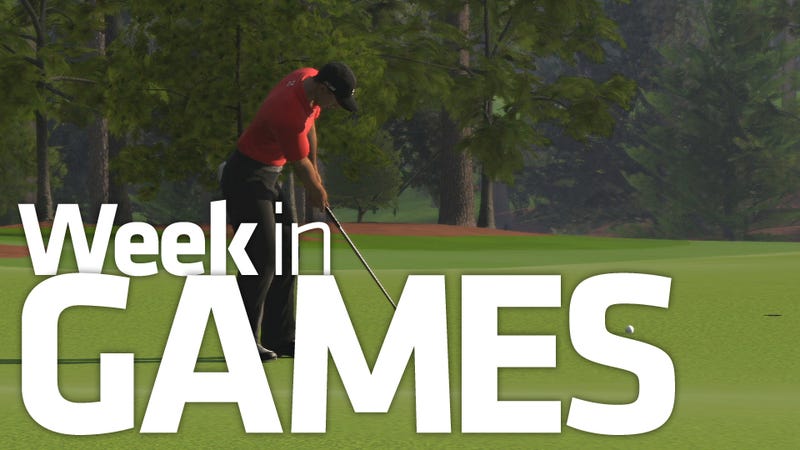 Hype for Augusta National Golf Course's appearance in Tiger Woods: PGA Tour 12 has reached near saturation limits. Did you know another legendary figure also ends a long absence from video games? If golf is too sedate for you, Randy "Macho Man" Savage returns to the ring in WWE All-Stars, his first appearance under the WWE/WWF banner since 1994.
Tuesday (March 22)
Tiger Woods PGA Tour 12: The Masters (Xbox 360, PS3, Wii) - The Tradition Unlike Any Other comes home. Recreate Tiger Woods' legend-making moments at Augusta National Golf Course, or create your own golfer and earn an invitation to the sport's most storied tournament.
WWE All-Stars (PS3, 360, PC, PSP) - Randy "Macho Man" Savage appears in a WWF/WWE video game for the first time in more than 15 years with WWE All-Stars, a rambunctious, over-the-top wrestle jam from THQ.

Also: Shift 2: Unleashed (PS3, Xbox 360, PC); NASCAR 2011: The game (PS3, 360); Dynasty Warriors 7 (PS3, Xbox 360).


Wednesday (March 23)
Rush'N Attack Ex-Patriot (XBLA, PSN); Islands of Wakfu (360)
Looking Ahead
April 12: MotorStorm: Apocalypse. April 19: Conduit 2; Mortal Kombat, Portal 2, SOCOM 4. April 26: Driver: San Francisco. May 3: Thor: God of Thunder.
What are you getting? What do you want? What are you looking forward to? Sound it off below, and at #twig.
Source: Video Game Release Calendar; GameSpot