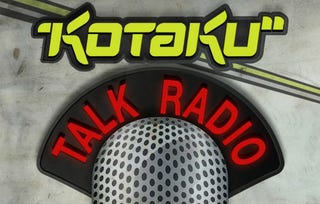 In this week's episode of Kotaku Talk Radio we'll be talking about the mainstream over-reaction to Modern Warfare 2's Sunday night trailer and whether the Japanese game industry is on the cusp of a renaissance.
We'll also be listening to some fine music and taking live calls from you. Call now! Ask away about everything from Totilo's time spent with the Wii's autopilot to my play through of Uncharted 2. (I'm going through a second time now.)
To listen, head over to our BlogTalkRadio page. Unfortunately, you can only listen live on the BlogTalkRadio website.
Want to be heard on Kotaku Talk Radio? Call us on the air LIVE at (347) 857-3782!