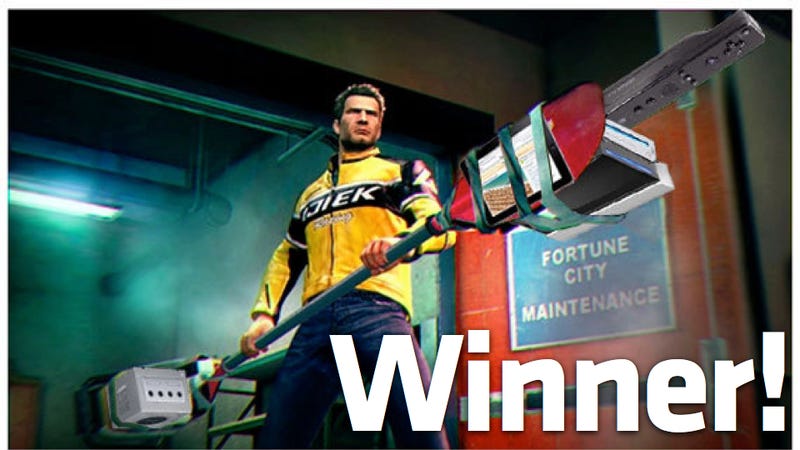 This past week the rumor mill spit out nearly every conceivable detail about Nintendo's Wii successor, except for, of course, what the thing actually looks like. We put it to you, the Kotaku community, to come up with a credible artist's rendering. Or, in lieu of that, something hilarious. Here's what we got.
Bluegeek (2) figures the Wii 2 won't have HD capability, it'll just dial it all the way back to VHS. CarlofDuty (3) supplied the only box art. Naturally, this one is by Ubisoft. JamRad (6) and and urbanwolf222 (18) struggled against the odds to get their submissions in; here you go, guys. Now please stop uploading them.
Winkelried (20) made the least infantile of the toilet jokes, and that's saying something considering it's still infantile. RandMan612 (12) and JGab (7) glommed onto the "something duct-taped to something" angle.
Others went serious, like KingKellogg (8) myjoeyyaya (10), thomasmahler (16) and Turbanator (17). Thanks guys. Don't forget to visit Luke's call for entries.
My winner was clear, however. lilcuban (9), with Chuck Greene's craft-brewed PaddlesaWii, far and away this week's top entry. Take a bow, lilcuban, and all who entered.