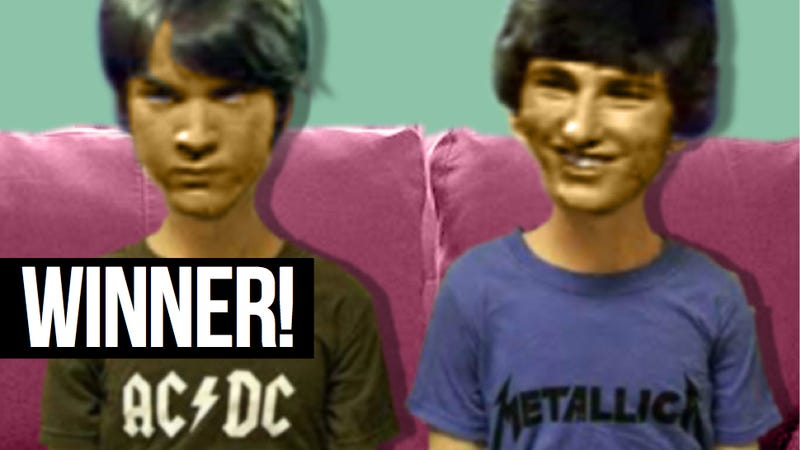 Who knew at the time, really? The business was so new, the fame so fleeting, no one could possible anticipate that Don Mattrick (above, right) would go from teenage video game whiz kid to, someday, the subject of the Kotaku 'Shop Contest. At last that honor has arrived, courtesy of overall winner arniejolt!
To recap, in March 1983, the teenaged Mattrick—the outgoing Xbox boss and incoming Zynga chief—went on a newsmakers quiz show in Canada with his partner, Jeff Sember, to bask in their success starting the studio that would later become EA Canada. Screencaps from that appearance are what you see in the roundup below. Enjoy! See you back here tomorrow.
---
Anshin
---
arniejolt
---
captainyesterday
---
dermisgermis
---
Docherty
---
farksale
---
Gaucho85
---
Mexichu
---
Robot-city-games
---
sciteach
---
SteveFish
---
Wisley64
---
wyverntear
To contact the author of this post, write to owen@kotaku.com or find him on Twitter @owengood.