Know how I can tell this picture of a father and son buying a Wii U on Black Friday is staged? There are no police barriers in the background. A publicity photo from Nintendo was the grist for last week's 'Shop Contest. We've got a dozen more interesting takes on this tender moment, plus overall winner francispwilson inside!
Aman Hardy (2) takes the happy family back to another groundbreaking hardware launch. Krakn3Dfx (9) put them in a more mature setting. sciteach (11) gave them the survival tools they'd need at the head of a Black Friday line. AirCairo (1) uncorks an oldie-but-goldie. Jack Ruby and Lee Harvey Oswald, the ultimate exploitables. But for my money, the best was francispwilson (6), putting father and son in with the infamous Laker Bros.
Thanks to everyone who entered. New contest tomorrow.
AirCairo

Aman Hardy

Beedlee

EROLE

FlyingDorkProd

francispwilson

GiantBoyDetective

knucklehead0079

Krakn3Dfx

Rurouni Zanza

Sciteach

uscg_pa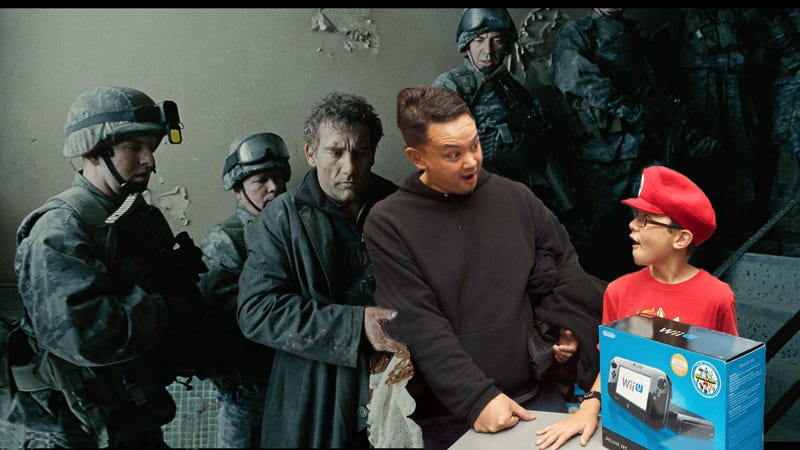 warmsleepy