With less than 17 shopping days till 2010, Kotaku oriented its eyes to the future and this week's report toward what you can expect from it. But we still had plenty of time for news of the present.
Columns
Well Played: A Surprise Education
Stick Jockey: Not the Bottom of the Ninth, but a Big At-Bat Coming for MLB 2K10
G/O Media may get a commission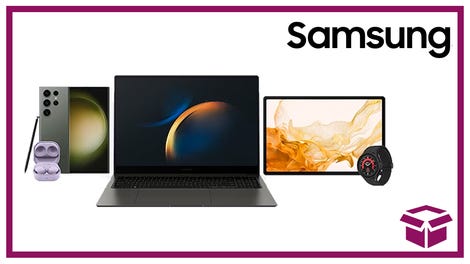 24 hour deals
Discover Samsung - Daily Deal
Feature
They Worked On The Game You Played, But Didn't Get Credit
Reviews, Previews, Hands-On and Impressions
Saitek Aviator Flight Stick Review: Do A Barrel Roll!
Dementium II Preview: A Metroid With Dread
Shiren The Wanderer: Don't Call It A Roguelike
Splinter Cell: Conviction Multiplayer Preview: Separation Anxiety Times Two
Dragon's Lair Micro-Review: Small Scenes from the Mind's Eye
Rogue Warrior Review: Wasted Warrior
Aliens Vs. Predator Multiplayer Preview: Switching Bodies, Hunting
Silent Hill: Shattered Memories Review: Daddy Issues
PixelJunk Shooter Micro-Review: Just Add Water... Or Lava
Ace Attorney Investigations Preview: More Of A Game
Mad Catz Street Fighter IV Round 2 Arcade FightStick: Tournament Edition Review: My $150 Fireball
Red Dead Redemption Impressions: Adventure In A Hard Place
Might & Magic: Clash of Heroes Review: Battling Clashing Colors
Army of Two: The 40th Day Preview: They're Better, We're Best
Rock Band Wireless Wooden Fender Stratocaster Review: No Turning Back
Fingers-On Impressions Of R.U.S.E., A Real-Time Strategy Game Playable By Touch
Heavy Rain Impressions: An Ambitious Sorrow
2010
2010: The Year of Better PC Games?
You're A Gamer In 2010 ... What Will You Do?
2010: The Year of Better Nintendo DS Games?
2010: The Year of Better Xbox 360 Games?
You're A Game Developer in 2010...What Will You Do?
2010: The Year Of Better PlayStation 3 Games?
You're A Video Game Retailer In 2010...What Will You Do?
What Won't Be Coming To Video Gaming In 2010
2010: The Year Of Better Wii Games?
You Run A Big Game Publisher In 2010...What Will You Do?
Final Fantasy XIII
Final Fantasy XIII's First-Day Sales Numbers Are In
Square Enix Ship Nearly Two Million Copies Of FFXIII
Let's Play Final Fantasy XIII's Battle Tutorial
Final Fantasy XIII Launch Day With Our Man In Tokyo
Australians vs. Predator
Aliens vs Predator "Unbanned" In Australia
Aliens vs Predator Not Entirely Banned From Australian Consoles
Australian Government Consulting Public On Changes To Game Ratings
News
Nintendo Raises The Bar For Game Kiosks
Quantum Theory Theorizes A Release Date
Dead or Alive PSP Game Bundled With Sexy Kasumi Statue
Hasbro Sues Atari Over D&D License, Atari Responds
No Need To Import Heavy Rain In America
Mega Man 10, Debut Trailer
Korea Also Gets That Custom FFXIII PlayStation 3 Console
Get The Gran Turismo 5 Demo A Little Early
Heavy Rain To Introduce Delayed Trophies, Solve Common Achievement Problem
Tony Hawk Still Optimistic About More Ride, Future Board Support
iPhone Chart Toppers: Waldo? Where?
Sony Swag Contains Nintendo Horror
Still Waiting On Ken Levine's Next Game