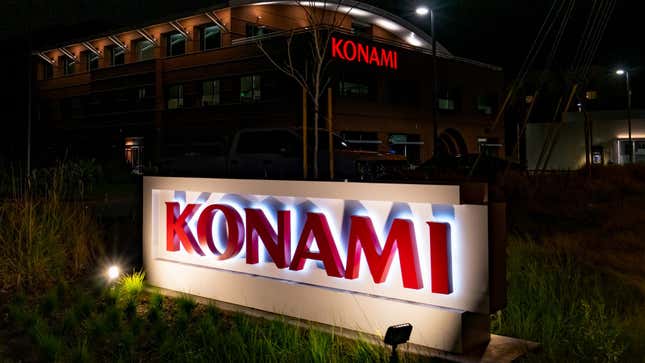 A former Konami employee was arrested this week for allegedly attempting to murder his boss by hitting him in the head with a fire extinguisher in the office, Livedoor reported.
The Week In Games: System Shock, Street Fighter 6, And More
According to an article from the Japanese news site Livedoor, which was translated by Siliconera, the suspect is a 41-year-old man who used to be on the same team as his 48-year-old boss. (The names of the individuals haven't been released yet.) The two had a subordinate-boss relationship, though the subordinate said he was subjected to power harassment by the boss, which led him to try killing his boss. Power harassment, as the name suggests, is a form of workplace bullying in which someone in a dominant position of power uses their influence and status to gaslight, harass, and manipulate lower-ranking employees. This seemingly led the suspect to grab a fire extinguisher and hit his boss in the head with it from behind when the two were in the office.
It's unclear just how the interaction happened. However, it's been reported that the suspect was pinned by coworkers in the office following the altercation and arrested on the spot. The suspect was interrogated by police, to which he explained his rationale.
"I was being harassed, and I hit him with the intention of killing him," the suspect allegedly told the Metropolitan Police Department, according to Livedoor. He is said to be charged with attempted murder for the situation.
The suspect also told investigators that he went to the company's human resources department to decry the power harassment he was experiencing. Konami, however, allegedly told the former employee that no such harassment was happening at the time. The issue was then seemingly resolved in August 2020, with the suspect simply being transferred to another team.
Meanwhile, the boss survived the assault, though he will reportedly remain in the hospital for about one week to get treated for some sort of head injury.
Kotaku reached out to Konami for comment.