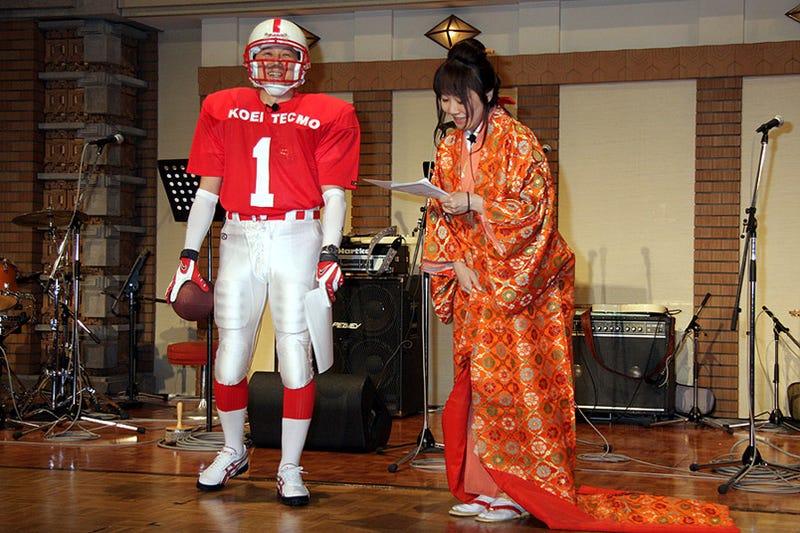 To mark the Koei Tecmo merger, staff from both Koei and Tecmo had a shindig at the Tokyo Imperial Hotel. There was eating, drinking and corporate naming.
There was grandstanding as well with execs saying things like "Let's aim for being the number one company!" with the thousand Koei Tecmo workers in attendance applauding.
Koei Tecmo Holdings exec Masaru Iyori, formerly of Koei, gets credit for coining "Kotec" during a speech — a moniker the crowd seemed to dig. Though, Kotec? Really? We had our hearts set on "Tecmoei."
コーエーテクモホールディングス、キックオフパーティを開催 [Game Impress Watch]