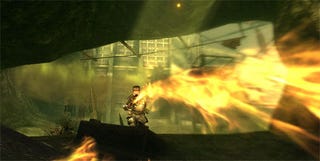 Once the upcoming "Napalm & Cordite" map pack for Killzone 2 is released later today, there'll be three such packs on the market. And in case you don't have any of them, Sony have bundled the lot.
This compendium will be called the - wait for it - "Map Pack Bundle", and will sell for $12. It'll include not just everything that comes with "Napalm & Cordite", but everything that came with "Steel & Titanium" and "Flash & Thunder" as well.
It'll be made available later today, as part of the same PlayStation Store update that'll bring "Napalm & Cordite".
Killzone 2 DLC "Napalm & Cordite" and Map Pack Bundle Releasing Tomorrow [Sony]