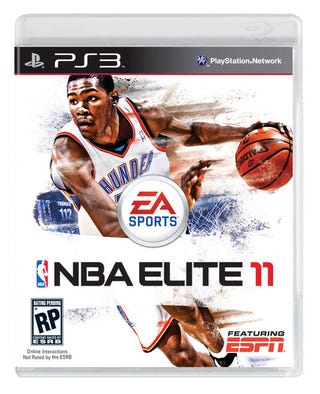 EA Sports' rechristened NBA franchise picked Kevin Durant of the Oklahoma City Thunder for its cover today. He's the third player to make the cover of an EA Sports video game both as a collegian and as a pro.
Durant, entering his fourth year in the NBA, was also on the cover of NCAA March Madness 08. (Tim Duncan and Steve Francis are the other players to do the college/pro cover double.) He's the first player to appear under the new NBA Elite nameplate.
The name change emphasizes a new direction in the game's handling with something called Hands-On Control, which discards canned animations for greater player responsiveness. It'll manage everything a player does on offense and defense, including dribbling, shooting, passing, blocks, steals and moves to the basket.