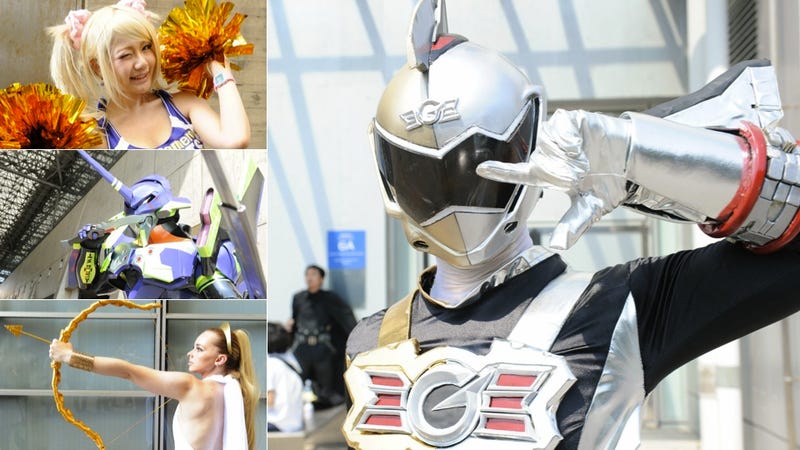 Kotaku East
East is your slice of Asian internet culture, bringing you the latest talking points from Japan, Korea, China and beyond. Tune in every morning from 4am to 8am.
Holy crap summer in Japan is hot. That doesn't keep the country's cosplayers from wearing full body costumes, such as Godzilla or Jin Roh outfits. It also certainly doesn't discourage them from wearing skimpy ones, either.
At the recent Wonder Festival, a slew of cosplayers turned up to show off their costume creations. Sister site Kotaku Japan was on hand to enjoy the festivities, as was Japanese website Gigazine.
Check out the gallery above, which runs the gamut of full body gear to anything but.
Click the lower corner to expand each image.
暑さを超える熱さ! キュート、セクシー&クールな一般コスプレ集(ギャラリーあり) #wf2012s [Kotaku Japan]
ボカロやギリシャの女神にチアガールから青塗りまであるコスプレ写真まとめinワンフェス2012[夏] [Gigazine]
その1, その2, その3, その4, その5, その6 [アサガヲ]