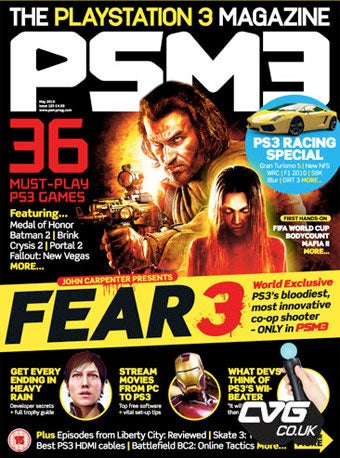 Developer Valve hasn't announced a PlayStation 3 version of upcoming first-person puzzle game Portal 2—only Xbox 360, PC and Mac versions are official—but one magazine seems to think its coming, naming it among its "must-play PS3 games."
PSM3, an unofficial PlayStation-centric magazine from the UK, implies that Portal 2 is indeed coming to Sony's current-generation console by putting the title on the publication's newest cover.
The last Valve-developed game to come to the PlayStation 3 was The Orange Box in 2007, which included the original Portal. That version of the game was handled by publisher Electronic Arts, not Valve, who may be handling PS3-porting duties once again.
Given Valve's previously expressed interest in the PS3—which ranges from hatred of the system's Cell architecture to total apathy—we'd be (pleasantly) surprised to see more of the company's games on the system. But, hey, we weren't expecting all that Mac support six months ago.
When contacted for comment, Valve spokespeople had nothing to say. Literally nothing. We didn't hear back. We've reached out to PSM3's editors to see if there was some wacky mix-up in laying out the magazine's cover, but have not yet heard back.