A month after bandits stole nine PlayStation 4s from an Indianapolis GameStop, armed robbers stormed another store in the same city, making off with 15 Xbox Ones in a pre-Christmas heist that left employees and customers tied up in a store room.
The robbery happened just after 10 p.m. on Monday, Indianapolis police said. Two men entered the store, one of them brandishing a "long silver revolver." The second suspect whipped out a black semiautomatic pistol as they approached the clerk.
Four customers plus the manager on duty and three employees were taken to a storage room and bound with zip-ties. The suspects then made off with the 15 Xbox Ones and some money. Before departing, one of the men stomped on a phone belonging to a victim and stole their wallet.
The suspects are currently at large; the district manager for the GameStop didn't comment to the Indianapolis Star beyond saying they didn't want this kind of thing to happen again.
G/O Media may get a commission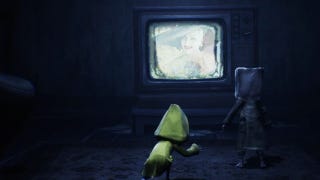 Horror Video Games to Play Leading Up to Halloween
Spooky and scary
Something video games have over their film counterparts when it comes to horror is the player's agency. Sure, watching the slasher claim their next victim can get a jumpscare out of you, but you know what's scarier? Knowing you had the power to stop it. Watching someone slowly open a door and enter a dark room is unnerving, but having to do it yourself will send shivers down your spine and paralyze you with fear.
On Nov. 26, two robbers burst into a GameStop on the south side of Indianapolis and demanded all of the Xbox Ones in stock there. The console retails for $500. When the staff replied they didn't have any Xbox Ones left, the robbers too nine PS4s.
There was no indication the robberies are related; the two stores are on opposite ends of the city, about 25 miles apart.
Xbox One robbers tie up workers, customers at GameStop [Indianapolis Star]
Image via Google StreetView
To contact the author of this post, write to owen@kotaku.com or find him on Twitter @owengood.