A 14-year-old Indian boy staying with his aunt and uncle in the Tamil Nadu village of Ekkadu couldn't afford the 8,000 rupees (roughly $150) to purchase a video game system, so he strangled a 69-year-old neighbor.
According to local authorities, the teen and his aunt hatched a plan to murder their neighbor, a 69-year-old retired nurse named Rajam that regularly wore gold jewelry, as a means of acquiring the money to purchase the boy a video game console. Some news sources are reporting the console as a PlayStation 3, though the 8,000 rupee price is more in line with a PlayStation 2 than the newer, more powerful console.
On Sunday evening Rajam was on her way home when the boy lured her into his aunt's home under the pretense of giving her mangoes. Once inside the boy strangled Rajam with a length of cloth. His aunt then struck her over the head with a grinder stone to make sure she was dead. When the uncle arrived home Rajam's jewelry was removed and her body stuffed in a gunny sack, driven to a neighboring village of Sengadu, doused with gasoline and set on fire.
Police found Rajam's charred remains on Monday. A missing persons complaint by the deceased's son led police to the suspects' home, where the boy confessed to murdering Rajam with the help of his aunt and uncle.
The adults are currently being held in judicial custody at Vellore prison, while the murderous teen was sent to a juvenile home.
G/O Media may get a commission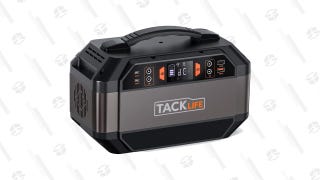 Tacklife Portable Solar Generator
Teen robs, kills 69-year-old woman to buy video game console [IBNLive]