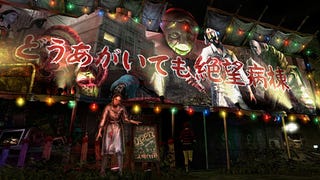 Sony's giving Japanese PlayStation 3 owners a place to chill—a PlayStation Home "lounge" dedicated to the horror game Siren. Looks like a lovely place to have a Home dance party!
According to my shaky translation of the Sony Computer Entertainment Japan announcement, the Siren lounge will feature title-appropriate mini-games, including a hospital that your Home Avatar must escape from. Hopefully, that means dance-offs with the hospital's zombie-like staff.
Looks like this one's Japan-only for now.