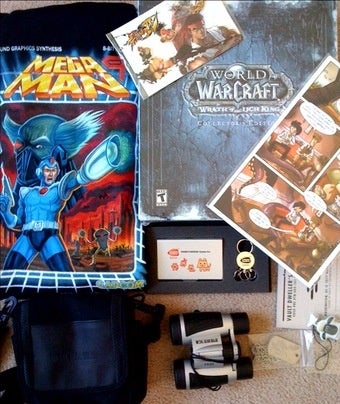 This is it, the last contest of the year for Kotaku. The lucky winner receives a sweet schwag pack, and guest editing privileges here on the site. What does that mean?
They get to hang out in the tower, maybe write a few posts and appear in one of our podcasts. And now for the winner.
It was a close vote, but Elvis Ain't Dead Pulled it out with an extra percentage or so of votes. If you are Elvis, and you're not dead make sure to contact us so we can get you those freebies and figure out when next month we're going to let you into the tower.