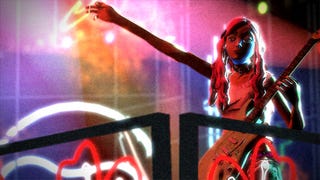 The Starlight Foundation has been using gaming as part of their charity operation for years — but it looks like they've struck it big with a Harmonix/MTV Games partnership and a hefty donation.
Fifty-thousand dollars is described as a "generous minimum donation" by Starlight, but they've got to be thrilled about the 650 Rock Band bundles. These will go out to hospitals and facilities where the foundation hosts its Great Escape events for seriously ill children and their families.
The partnership will make it possible for Starlight kids to attend Rock Band tour events. Harmonix or MTV Games will also probably host a few parties in their honor as part of the deal.
Previous games-related charity gigs from Starlight include a flash game that features the voices of Jamie Lee Curtis and Bob Saget. Worth a look if you're in a charitable mood.
Harmonix and MTV Games Bring Rock Band to Starlight Children [Starlight Foundation]